Production News
18/05/2017
Vic And Bob Return For BBC Special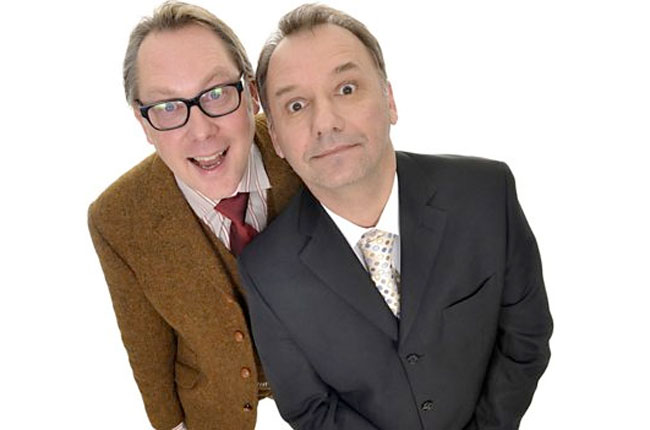 It has been confirmed that Vic Reeves and Bob Mortimer are to bring their stage show to BBC Two.
'Vic & Bob's Big Night Out' is a re-imagining of the original 'Vic Reeves' Big Night Out', which was first broadcast in 1990 and was a stage show which transferred to television and introduced the world to the comedy duo.
This new one-off show will introduce new characters as well as the return of some old favourites. Sketches will be shot on location, while songs, skits and stunts will be performed in front of a studio audience. In addition, there will be surprise cameo appearances and a well-known TV show will receive the Vic & Bob makeover treatment.
The 1x30' show is a BBC Studios production. Lisa Clark is the producer with Chris Sussman as executive producer. The studio director is Mat Whitecross. Transmission details are yet to be confirmed.
Commenting on the commission, Vic and Bob said: "This is the show we wanted to perform back in the 1980s. Now the time is right. We will be increasing our respective heights in order to perform some of the more intricate and challenging moments."
Shane Allen, Controller Comedy Commissioning, added: "In this special, Vic and Bob go back to their live stage show roots to mark three decades as the most pioneering, surreal and unique pairing in British comedy. With a mix of old and new characters, recorded in an intimate setting they give a modern spin on that rich tradition of English eccentricity that stretches back to the music hall, through Spike Milligan and The Pythons, in creating characters that delight or baffle depending on who you are."
Image: BBC Media Centre.
www.bbc.co.uk/mediacentre
(JP/MH)
Top Related Stories
Click here for the latest broadcast news stories.