Broadcast News
14/12/2017
Norwegians Not Only Would, They Did!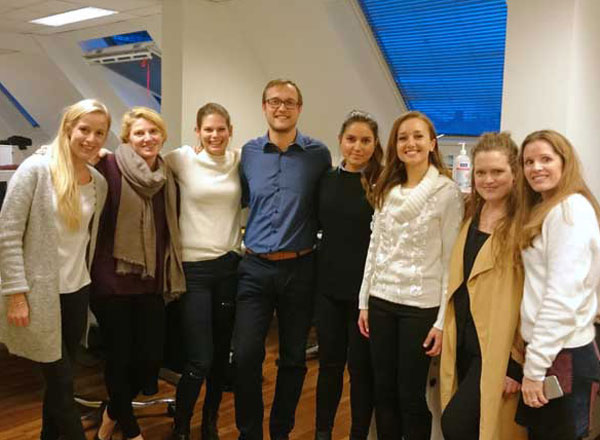 Back in the sixties, the Beatles informed us as to how good Norwegian wood was. This landmark song was on the lips of every aware person during this great artistic period of our history.
Today, following this famous tradition and recognising the qualities of both "wood" and "would", Norway's largest private broadcaster, TV 2, are in the process of expanding and, at the same time, finalising a major technological upgrade together with the implementation of the Provys Broadcast Management Solution.
The solution allows TV companies to plan their programme offerings in one integrated software system. It can be used throughout the entire broadcasting process, from booking some production equipment, or ordering a new blockbuster movie, until the finished product goes on air. The architect and system integrator of the Provys solution for TV 2 is Mediability (a highly regarded Scandinavian provider of products, solutions and support for the broadcast and media industries) who have been central in creating this new chapter of Nordic broadcasting history.
"When TV 2 decided on this major technological upgrade, it was clear to everyone that this was not a single shot project, but was indeed, a two or three year programme comprising three or more phases. Naturally, a thorough analysis was required at the outset, to be followed by implementation of systems for linear programme and VOD planning in the first phase. These systems perfectly complement TV 2's SUMO VOD platform. In the following phase, the advertisement sales module was launched, providing TV 2 with a well known state-of-the-art campaign management solution. It would be fair to mention that this phase was not without some difficulties as time proved short for the necessary introduction and training. TV 2 staff reported that the rollout of the ad sales module came a little early for them to fully absorb all its new features, and another couple of weeks' familiarisation were necessary to smooth out operations on the new system" says Martin Rejchrt, Project Manager and Consultant, Provys.
Ad sales staff at TV 2 today, appreciate the new features such as order preferences, campaign budgeting, multi-channel campaign management, hierarchical campaigns and many more which significantly improve communications with their very important advertising clients, and simplify their daily tasks.
Currently, TV 2 is planning to make some significant changes in their continuity studios. This will involve a change of systems at TV 2 and Provys are closely following these changes providing all necessary adaptations and interfacing. Mediability is a company which demands the highest standards of reliability and quality, and Provys are proud to have been invited to play a major role in this high profile project. The experience of the first phases at TV 2 have led to the development of a very high and pleasing level of trust between all parties, and as every project manager knows, this mutual confidence results in a more agile methodology.
In line with current trends, TV 2 requires the maximum level of automation in all of their processes. This can be secured only through the workflow management systems, and it is in this respect where Provys modestly claims to be an industry leader. These developments are now affecting every possible operation from long term strategic planning through acquisition and production of new content, detailed scheduling including advertisements, and advanced media management, to IPR and finance. As examples of such technological progress, where software plays the first violin, we may cite secondary graphics planning, creation and insertion including advanced branding, sponsoring workflows or full integration of scheduling and playout systems. All of these functions must be totally automatic, and seamless just like Norwegian Wood. And as the Beatles sang: "Isn't it good?"
Author: Martin Junek.
provys.com
Top Related Stories
Click here for the latest broadcast news stories.