Broadcast News
05/12/2017
SMPTE Book To Ship In January 2018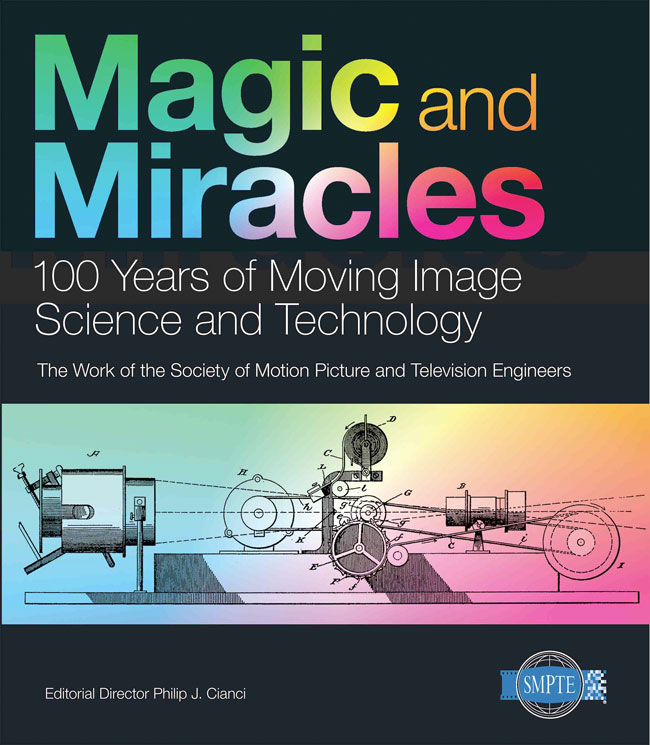 SMPTE has confirmed that its new book – Magic and Miracles: 100 Years of Moving Image Science and Technology – is to ship from January 2018.
The hardcover book documents a century of innovation driven by SMPTE's standards work. It features more than 350 pages of historical photographs, movie stills, insider stories, and milestone events.
Using essays contributed by SMPTE Members, descriptions of landmark events, insights into the Society's standards development work, and archival material that documents the course of moving-image technology evolution, Magic and Miracles commemorates the work of the Society and its members in the development of motion-picture, television, and digital media technology.
Barbara Lange, SMPTE Executive Director, said: "'Magic and Miracles' is a must-have for any friend of SMPTE and any dedicated enthusiast of the moving image. I think that James Cameron explained it best in his acceptance speech last year when he received his SMPTE Honorary Membership. He thanked the Society for its work over the past 100 years and added, 'It's only when you stop and look back over a century that you see how far we've come. It's dazzling. It's astounding. It's magic.' He was right! It has been a magical journey, and we have captured it all with this beautiful new book."
"In 'Magic and Miracles' we tell the story of SMPTE and its contributions to motion pictures, television, and digital media – from the advent of 'talkies' in the 1920s to the networked media infrastructures of today," added Philip J. Cianci, who served as Editorial Director for the book.
The full color hardcover book is available for pre-order now at
magic-and-miracles.org
.
'Magic and Miracles' is specially priced for pre-print orders at $59.94 for SMPTE Members and $75 for non-members. Orders will be shipped in late January.
Image: Magic and Miracles: 100 Years of Moving Image Science and Technology.
www.smpte.org
(JP/MH)
Top Related Stories
Click here for the latest broadcast news stories.