Broadcast News
20/11/2017
Clive Langer & Alan Winstanley To Receive Top Award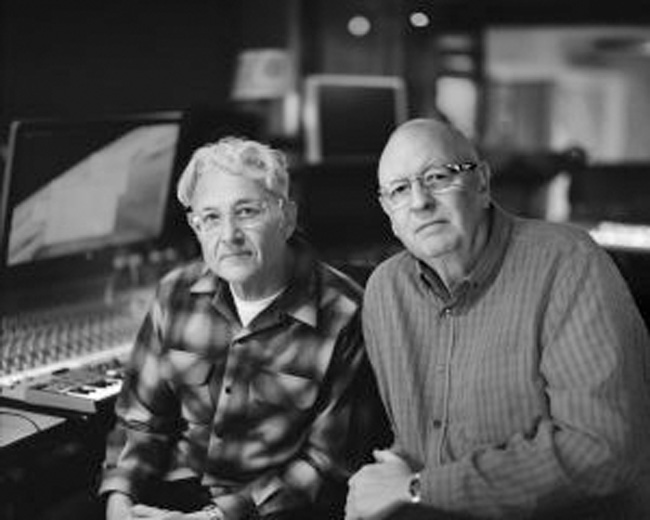 It has been revealed that producers Clive Langer and Alan Winstanley will receive one of the top accolades at the 2018 Music Producers Guild Awards.
The event, which takes place on 1 March, 2018, will honour the two producers with The MPG Award For Outstanding Contribution To UK Music, in recognition of one of the most influential partnerships in music production over the last 40 years.
Developing a sound described as 'That English Pop Thing', Langer and Winstanley have a credit list that includes classic albums including Elvis Costello's Punch The Clock, Dexys Midnight Runners' Too-Rye-Ay and Bush's best-selling album Sixteen Stone.
While at art college in Liverpool during the 1970s, Clive Langer formed the cult rock band Deaf School – a band that released three albums and was described by Mojo founder Paul Du Noyer as one of the "only two bands that mattered" in the history of Liverpool's famous musical heritage. Langer met Alan Winstanley while recording a demo session at TW studios in London where Winstanley was working sessions as an engineer.
Fascinated by the sound of Phil Spector, Winstanley spent the late 1970s learning his craft and was employed on numerous sessions for acts such as The Buzzcocks, Generation X, Joe Jackson and various Stiff Records artists including Wreckless Eric, Lena Lovich and Rachel Sweet. His switch from engineering to production came in the late 1970s when he produced The Stranglers fourth album, The Raven.
Langer and Winstanley's first venture into co-production was for Madness and resulted in the band's 1979 debut album One Step Beyond, which was recorded and mixed in less than four weeks and spent over a year in the UK album charts. This started a partnership that has resulted in numerous hit records for artists such as David Bowie (for whom the pair produced the Live Aid single Dancing In the Street), Morrissey, The Teardrop Explodes, Catatonia, They Might Be Giants and Hot House Flowers.
By honouring Langer and Winstanley with an Outstanding Contribution Award, the Music Producers Guild is recognising an exceptional body of work that has made a significant contribution to the success of the music recording industry.
"These are two guys who exemplify the role of music producer," said Tony Platt, MPG Awards Group Managing Director. "Their collaborations across so many genres have been an outstanding example to all those upcoming music makers that we have seen building their careers over recent years."
As sponsors of the MPG Award For Outstanding Contribution To UK Music, industry organisation PPL says it is delighted that Clive Langer and Alan Winstanley have been chosen as the 2018 recipients.
Peter Leathem, Chief Executive at PPL, commented: "A huge congratulations to Clive and Alan, one of the most successful and acclaimed production duos of the past four decades, on receiving the Outstanding Contribution Award at the 2018 MPG Awards. A quick look at their production back catalogue and you realise how many seminal hits they've been involved in the making of; Our House and One Step Beyond by Madness, Come On Eileen by Dexys Midnight Runners and Reward by The Teardrop Explodes, to name just a few. They are both thoroughly deserving recipients and have well and truly made their mark on popular music in recent years."
Langer and Winstanley will be presented with their award at the MPG's 2018 Awards Ceremony, which takes place on March 1, 2018, at Grosvenor House, Park Lane, London.
Tickets for the MPG Awards 2018 are now available to order. For further details, visit the MPG website
here
.
www.mpg.org.uk
(JP/MH)
Top Related Stories
Click here for the latest broadcast news stories.