Broadcast News
23/10/2017
Unity Audio Supply Monitors For University Upgrade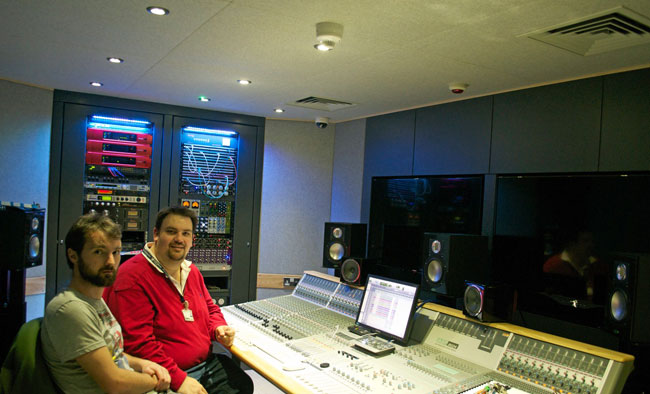 As part of a system upgrade at The London College of Music at the University of West London, Unity Audio has installed six Rock MKII monitors and Avalanche subwoofers at the facility.
The Rock is equipped with a 100-watt discrete bi-polar low feedback amplifier with custom wound transformers for a fast, clean and accurate audio reproduction. Unity Audio's Rock MKII are a small speaker, utilising a 50KHz folded ribbon tweeter and the 180mm woofer features a 0.2mm aluminium foil. The combination of drivers delivers a frequency response of 37Hz-38kHz +/- 3db and provides a microscopic view of any program system is also incorporated to eliminate cabinet flexing.
The Avalanche active sub-woofer is designed to transform the Rock monitors into full range three-way and four-way systems, extending their low frequency performance down to 22Hz. It is also the perfect 2.1 or 5.1 partner in a surround-sound setup.
Dr Andrew Bourbon, Senior Lecturer at the London College of Music, said: "In terms of the choice of the Rock MKII as our main speaker there were a number of key reasons for the choice. The MKII release extended the frequency response impressively, giving all of the benefits of the sealed box design with the extended response in a box that size normally limited to ported designs.
"The Rock MKII never over excites the room acoustics and is in no way bloated in the bottom end, but still reflects details that bely the box size, particularly when listening at low levels. The performance of The Rock MKII at low level is a real positive, it is great to be able to work at such quiet levels, avoiding ear fatigue and also providing an environment where discussion can take place without having to ride the speaker level – as a teaching tool in the studio monitoring at low level is of great benefit, as is the excellent translation without destroying your hearing.
"I have found vocal mixing in particular really easy on The Rock MKII, the space and detail available really translates and they have become a real tool for me in checking the all important upper midrange balance and presentation. I need to trust my speaker, and I have been able to trust The Rock MKII. Initial feedback from students over the last month has been similarly positive, with the quality of work coming out from our Basement 3 studio impressive."
www.unityaudioproducts.co.uk
(JP/LM)
Top Related Stories
Click here for the latest broadcast news stories.