Broadcast News
12/10/2017
Hogarth Worldwide Enhances StorNext Environment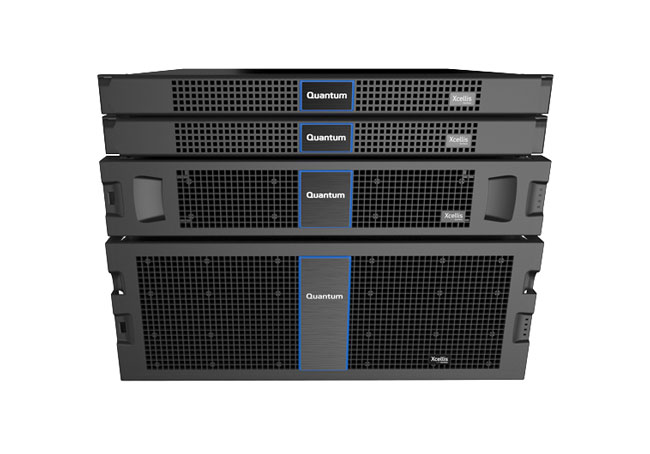 Hogarth Worldwide has increased its Quantum StorNext-powered storage environment with an Xcellis workflow storage system, including QXS high-performance disk.
Providing independent performance and capacity scaling, the end-to-end storage solution has enabled Hogarth to maintain a collaborative production operation as its business continues to grow.
Working with ad departments in major corporations and with creative agencies, Hogarth produces advertising and other marketing communications content across all media and all languages. The agency relies on StorNext to support efficient delivery of services including broadcast, print and digital production, postproduction, CGI and language localization. In the past year, Hogarth has doubled its staff and the need to scale up quickly to handle increasingly data-intensive projects necessitated an expansion of its StorNext foundation.
Working with Quantum and integrator-partner Trams, Hogarth recently upgraded its environment with a StorNext-powered Xcellis workflow storage solution. The new system allows the agency to scale performance and capacity independently but also supports use of network-attached storage (NAS) as part of the storage pool.
Within the StorNext environment, Hogarth has been able to leverage its existing investments across Mac, Linux and Windows platforms while taking advantage of multiple storage tiers to optimize its use and expansion of storage performance and capacity. StorNext's streaming performance enables the agency to maintain a collaborative workflow with shorter design cycles.
Nick Wood, Production Systems Manager at Hogarth, explained: "One constant since Hogarth's early days has been Quantum's StorNext. We started converting Xsan environments to StorNext very early to take advantage of its flexibility, performance and scale, and it enabled our teams to collaborate on projects while working on any platform – Mac, Linux or Windows. Today, 12 of our offices already have full StorNext environments installed. With StorNext, we know we can quickly add disk capacity for an office if the workload sees a surge, and we can expand the system almost instantaneously to add more workstations. We've had to do that – expand from five or six workstations to 40 for a big project – and StorNext makes it easy."
Image: Xcellis shared workflow storage.
www.quantum.com
(JP/LM)
Top Related Stories
Click here for the latest broadcast news stories.