Broadcast News
28/09/2017
Sachtler And Vinten Announce Trifecta Of Awards For flowtech At IBC2017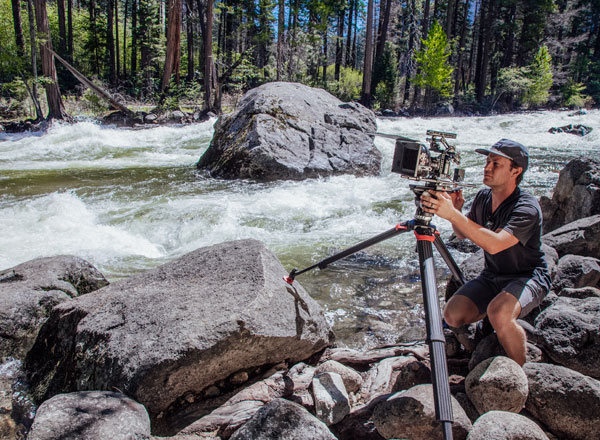 Sachtler® and Vinten®, both Vitec Group brands and global industry leaders in camera supports for more than 100 years, today announced that their revolutionary new flowtech™ carbon-fibre camera tripod technology won three awards at IBC2017.
Sachtler and Vinten debuted flowtech technology at IBC2017 in the form of the flowtech 75 tripod, which is compatible with all major 75 mm fluid heads, and came away with awards from cinema5D, TVBEurope, and RedShark.
From cinema5D, flowtech 75 earned the IBC2017 Innovation Award, one of only three products to do so. cinema5D judges said: "Tripod technology hasn't seen a lot of real innovation in decades, … [but flowtech 75] showed that there is still a lot of room for making a shooter's life easier by enhancing the camera support." cinema5D capped off its award announcement with, "It's as simple as it is brilliant when you work with it."
NewBay Media's publication, TVBEurope, awarded flowtech technology with its coveted Best of Show at IBC2017. Products were judged according to a wide range of criteria, including ease of use/maintenance, performance against the category standard, richness/relevance of the feature set, value/ROI, versatility, anticipated reliability, and originality.
In its third win of the show, flowtech technology was given the RedShark Award for best camera rig/accessory at IBC2017, a category that spanned from small on-camera accessories to tripods and cranes.
flowtech tripods have unique quick-release brakes and easy-adjust levers that enable camera operators to set up and begin using the tripod in an instant. flowtech 75 is compatible with all major 75-mm fluid heads and is ideally suited for fluid heads from the Sachtler or Vinten product families. The versatile tripod is an ideal companion for digital cinema cameras, such as the Sony PXW-FS7, Blackmagic URSA Mini, and the Canon Mark II.
Steve Kenchington, vice president of engineering at Vitec Group, said: "When we imagined flowtech technology, we envisioned the world's fastest-deploying tripod legs in a carbon-fibre product that combines the speed and portability of a Sachtler tripod with the torsional rigidity of a Vinten. It's our way of ensuring users never miss a big shot, and we couldn't be happier with how they have embraced the technology.
"We think we've created something that will revolutionise the way camera operators work, and judging from the 'hat trick' we scored at IBC, the industry agrees. This was the perfect ending to an incredibly successful launch show for flowtech, and we're so grateful to the judges for recognizing our efforts."
vinten.com
sachtler.com
flowtech-tripod.com
Top Related Stories
Click here for the latest broadcast news stories.