Production News
27/09/2017
Film4 And C4 Nations & Regions Support New Talent Programme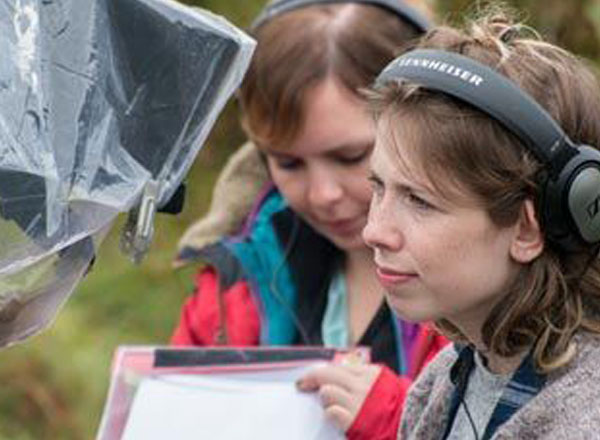 Independent Scottish film producer Chris Young, has announced plans for a new talent development programme on Skye in May 2018.

Young shared his plans for the 2018 residential programme in a keynote speech at the Glasgow Film Festival earlier this year and is delighted to confirm that partners and funding are now in place.

Young said: "It was incredibly beneficial to share our idea with industry leaders at GFF: we received tremendous feedback and encouragement and it has significantly helped us work out exactly what it is we want to offer."

The Foundation is looking for 6 new Scottish writers, directors and producers to come to Skye for a residency programme to work on their feature, TV drama and comedy projects: the programme will offer them guidance and support from leading industry mentors.

Young continued: "The Sundance Institute's Feature Film Program really inspired us. At their base in Utah, with the backdrop of the Rocky Mountains, participants are encouraged to take creative risks and experiment with their projects and their voice. I have lived in Skye with my family for the last twenty years and in 2012 I took the decision to re-locate the company here. To me, Skye has always been an inspiring and creative place.

"I often say we couldn't film Bannan without the support of our local community. While conceiving the foundation it was important that it was very much tied to Sleat and Skye. This is why I am so pleased to be working with key local businesses like Sabhal Mòr Ostaig. The plan is to give developing talents a week where they can focus solely on their projects, outside of their usual environment. We will offer first class guidance and advice, but we also want to put project development into a real context, and make the most of production facilities at our base in Sabhal Mòr Ostaig.

"Here they can re-imagine their projects within a wider production process, and discover new relationships with fellow participants and lead mentors. The Skye setting provides a perfect ambience for exciting new relationships to form. Torabhaig Distillery, opening for visitors early next year, offers the perfect backdrop for evening activities, film screenings etc.

"Just as the Rockies are a huge feature of Sundance, we believe our place in the Scottish Highlands and Islands is key to attracting applicants and world-class mentors. As we start to build the YFF brand we are keen to push to the fore the uniqueness of our location. Eventually, I hope we can make Skye as renowned as Sundance, as a place for Film and TV creatives to come and develop their work and to progress their careers.

"I am incredibly proud to be delivering this with the support of Film4 and Channel 4's Nations and Regions. When I look back over Young Films' 30 years in the industry, I recognise that our paths have been inextricably linked. Channel 4 was founded in 1982 and I had my first Trainee position as a technician on the Channel 4 film, Another Time Another Place directed by Michael Radford. Four years later Channel 4 co-funded Young Films' first production: the short film, Briefcase. The following year Film on 4, along with British Screen, again partnered with Young Films for its first feature, Venus Peter, which premiered at the Cannes Film Festival as part of the official selection. Since then Film4 and Channel 4 have commissioned Young Films to produce a number of successful feature films including; Gregory's 2 Girls (1998), Festival (2005), the hugely successful TV comedy series, The Inbetweeners, and the massive box office smash, The Inbetweeners Movie.

"It is a real privilege to be working with them to help develop the projects and the careers of new talent in Scotland."

Sue Bruce-Smith, Film4's Head of Commercial & Brand Strategy, said: "Film4 and Channel 4 are delighted to be part of building this exciting new venture in Scotland. Discovering and nurturing new talent has always been one of our core objectives, and our history with Young Films stretches back almost as long as Channel 4 has existed. We look forward to helping guide and develop the next generation of Scottish filmmakers in this inspirational setting."

Sabhal Mòr Ostaig Principal, Professor Boyd Robertson, commented: "We applaud this exciting initiative by Young Films with whom we have enjoyed a fruitful and mutually beneficial relationship over the years. Fostering talent and skills development is part and parcel of what we do at Sabhal Mòr and the Young Films Foundation scheme will extend these opportunities and enable Gaelic speakers to play a fuller part in the film industry."

This announcement comes at an exciting time for Scotland. Earlier this year BBC Scotland announced plans for a new Scottish channel, and at the Edinburgh International TV festival last month, First Minister Nicola Sturgeon revealed that the National Film and Television School will be setting up a hub in Scotland.

Mark Thomas at Creative Scotland said: "We are delighted to be supporting The Young Films Foundation's new talent development programme. The pilot will offer a unique opportunity for new Scottish based writers, directors and producers to develop their projects with experienced industry practitioners across feature film, comedy and broadcast drama."

Chris Young added: "Collaborative script development between writers, directors and producers is vital for a successful film and television industry. We are excited to be launching our pilot year at a time when there is a lot going on in Scotland. The foundation will compliment and work alongside existing talent development programmes working hard to get more new projects into production in Scotland."

Application forms for The Young Film Foundation can be downloaded and submitted in English and in Gaelic via the YFF website from October 23rd to 1st December. Shortlisted applicants will be invited to informal interview during the Glasgow Film Festival in February. Following that, the six finalists will be selected and will begin working with mentors in preparation for May residency.

The foundation is delivered in partnership with and supported by Creative Scotland, Film4 and Channel 4 Nations and Regions, MG Alba, Sabhal Mòr Ostaig, Highlands and Islands Enterprise, and Torabhaig Distillery (Mossburn Distillers).

Top Related Stories
Click here for the latest broadcast news stories.