Broadcast News
20/09/2017
Avid Announces Maestro Family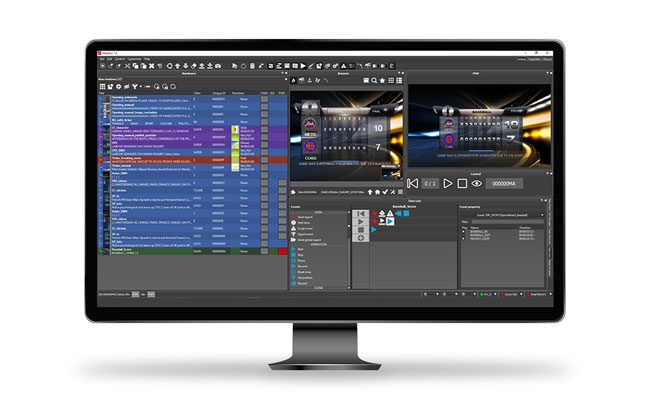 Avid has unveiled its latest update to the Maestro graphics family, allowing content creators to work more efficiently.
At the core of the Maestro product line up is its integration with the MediaCentral platform. Leveraging the MediaCentral I Graphics Management module and MediaCentral | Maestro News app, journalists, editors and operators now have the ability to introduce graphics to their stories from within MediaCentral. This allows better storytelling, and drives greater efficiency with faster turnaround of enhanced content.
Avid also launched Maestro I Sports, the all-in-one broadcast graphics and video control system for live sports production. Maestro Sports combines action-based, data-driven graphics, tracked-to-field graphics, and video playout capabilities in a single, simple-to-operate hardware/software solution that supports HD and UHD resolutions.
Broadcasters can deliver experiences across any platform with enhanced versions of Maestro I Virtual Set, Maestro I AR, Maestro I TD Control and Maestro I Interactive for in-studio enhancements of news, entertainment, and sports broadcasts. Maestro | Virtual Set now features the next-generation Xync camera tracking solution. Xync provides accurate camera tracking capabilities and is easy to set up and maintain.
Also under the Maestro umbrella of solutions is Maestro I Branding and Maestro I Channel in a Box, offering real-time delivery of video and graphics for master control. Maestro I Designer is Avid's tool for graphics creation that delivers graphics for use across the Maestro portfolio of solutions for Sports, Studio, Master Control, and MediaCentral.
Dana Ruzicka, Vice President and Chief Product Officer, Avid, said: "We're excited to unify all of the industry leading graphics products and technology that came to us from the ORAD acquisition under the single Maestro brand – which is synonymous with high-end graphics excellence. Our mission is to create the most integrated and powerful graphics toolset for Avid users. The new Maestro product family delivers the best graphics solutions available today to craft stunning 2D, 3D, and, virtual and augmented reality graphics in real-time across all platforms."
www.avid.com
(JP)
Top Related Stories
Click here for the latest broadcast news stories.