Broadcast News
15/06/2018
Avid Solutions To Help Launch New Albanian TV Channel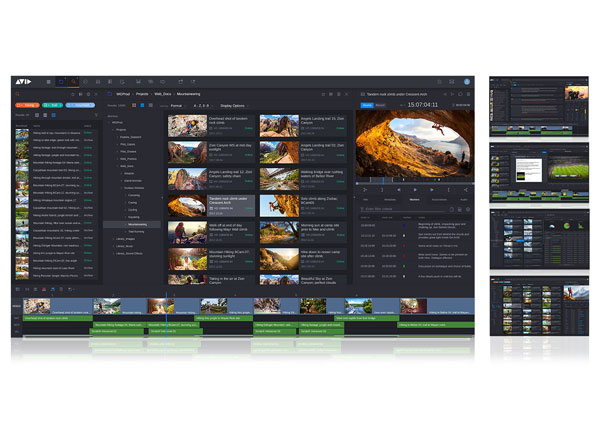 A collection of Avid solutions have been selected to launch a new TV channel in Albania.
Construction and civil engineering company Gener 2 will launch its first TV channel, A2 TV, in partnership with CNN.
The channel will be an exclusive CNN affiliate headquartered from a major production hub in Tirana.
A2 TV's 24-hour news service will cover Albania and reach millions more outside the country. Powered by MediaCentral®, the Avid workflow will bring state-of-the-art news production to A2 TV, which is expected to begin broadcasting later this year. The solution was installed by broadcast technology specialist and Avid partner, Teratek.
"Given CNN's international standards and reputation, and Gener 2's position in the Albanian market, it's extremely important that A2 TV features the very best technology," said Andri Kasneci, CEO of A2. "With our new channel, we are looking to set new milestones in the Albanian media, and Avid's solutions are essential to achieving this."  
MediaCentral | Newsroom Management will serve as the dynamic nerve center of A2 TV's advanced story creation, management, and distribution, and MediaCentral | Production Management will accelerate the entire production workflow, empowering collaboration to get projects done faster. The integration of Avid NEXIS® shared storage is critical to meet the demands of 24/7 rolling news with true storage virtualisation, scalability and power. With Avid Media Composer®, A2 editors will have video editing software to elevate their storytelling.
A2's full suite of Maestro graphics solutions will supply 2D and 3D graphics capabilities and includes Maestro™ | News universal controller for video and graphics, Maestro | TX for channel branding graphics and playout, and Maestro | PowerWall for innovative display control from a touchscreen interface. AirSpeed® will be coupled with A2 TV's Maestro solutions for versatile media ingest and playout.
"This is an exciting opportunity to help design a system from the ground up and see some of Avid's newest innovations at work," said Tom Cordiner, Senior Vice President, Global Sales at Avid. "We're confident that A2 will realise its ambitions and we're eager to see the results."
avid.com
Top Related Stories
Click here for the latest broadcast news stories.