Broadcast News
15/09/2017
Recognising Risks and Closing Gaps: Qvest Media Launches QM Cyber Security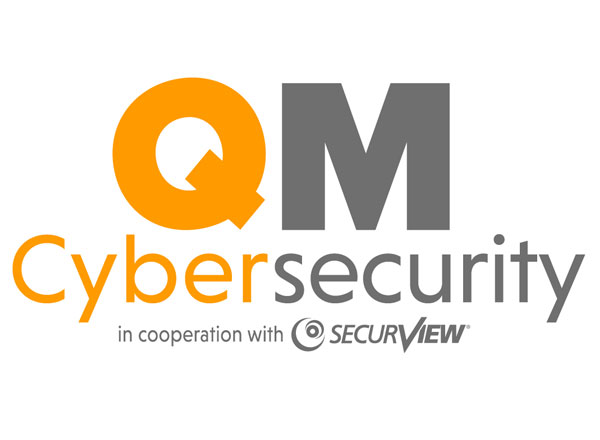 With the introduction of its new business unit "QM Cyber Security", Qvest Media offers holistic cyber security services and corporate IT solutions.
The international leading systems architect and ICT integrator for broadcasting and media technology and the cyber security specialist SecurView have entered into a partnership and are showcasing latest insights, challenges and implications of IT and system security strategies at this year's IBC in Amsterdam. Visitors are invited to attend daily presentations at Qvest Media's Digital Tech Hub 3.B40 to find out more about QM Cyber Security for the assessment, development and optimisation of cyber security concepts.
Converging broadcasting and IT systems, the continuous rise of OTT services as well as multi-path integration of online and social media – media organisations such as broadcasters, digital publishers and telecommunications service providers require holistic cyber security concepts to assess, detect, monitor, prevent and manage potential risks. In addition, with the EU General Data Protection Regulation (GDPR) replacing the Data Protection Act (DPA) in 2018, protection of stored user-relevant data gains even greater significance: In the event of a data breach, companies need to inform relevant authorities within 72 hours and deliver full details of the breach as well as proposals for mitigating its effects. Qvest Media's range of cyber security services help media companies facilitate compliance, improve security posture and improve operational efficiency.
In cooperation with SecurView, QM Cyber Security addresses all areas of system and IT security from data centre and cloud security, to content and user-relevant data security, malware analysis and protection, as well as Bring Your Own Device (BYOD) solutions including mobile device management (MDM) and access policy management (ISE). With an Advisory, Solution und Security Operation Centre (SOC) located in Germany, Qvest Media will offer 24/7 monitoring services for the detection and management of potential security breaches as well as the immediate implementation of incident recovery plans to attend to the implications.
Qvest Media's new business unit comprises Consulting Services, Integration Services and Managed Services that are tailored to specific security and compliance requirements of the media, broadcasting and ICT industry. The integration of media content into conventional IT environments is determined by different processes and formats. The production, delivery and distribution of media content lead to more complex security requirements compared to other industries. QM Cyber Security offers industry-specific strategies, advisory and solutions by bundling SecurView's cyber security know-how with Qvest Media's long-term expertise in the fields of broadcasting IT and system workflow management.
IBC visitors have the opportunity to learn more about QM Cyber Security at Qvest Media's stand 3.B40. Further topics at the Digital Tech Hub include Integrated Newsrooms, Managed Technology, IP for broadcast and artificial intelligence for media analysis.
qvestmedia.com
securview.com
Top Related Stories
Click here for the latest broadcast news stories.