Broadcast News
30/08/2017
Details Announced For IBC's Startup Forum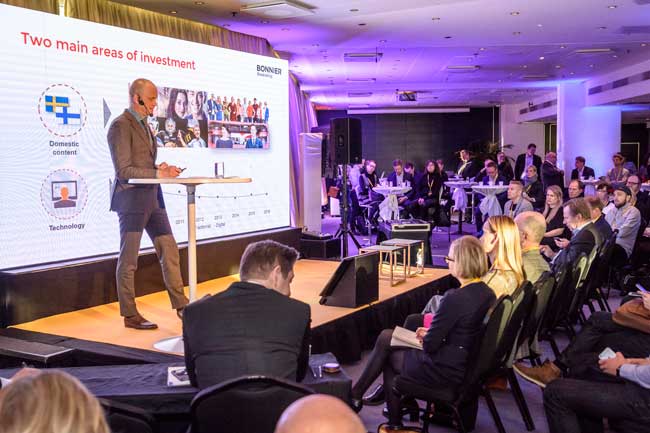 The inaugural Startup Forum at IBC2017 has attracted a number of big-name organisations, it has been revealed.
The Startup Forum, which will be held on Sunday 17 September, is run in association with Media Honeypot, organisers of the conference that helps startups and growing companies to identify new business opportunities, growth strategies and potential partnerships.
More than 75 startups and growing businesses have been selected from 22 countries, from areas including VR/AR, sports, micro-payments, marketing, streaming video and publishing. Each company has been pre-qualified, ensuring they have at least a minimum viable product, revenue potential of €20 million, and ambitions to expand in different markets with a developed growth strategy.
In addition to networking opportunities, the seminar programme features key speakers including Joost Brakel, Director, Digital Operations, Sanoma NL; Jakob Wais, Head of New Platforms & Video, Content Strategy, BILD; Sara Lisa Vogl, Co-Founder, VR Base; and Teresa Potocka, CEO and Founder of The Potocki Communications Company, who will share insights into the latest developments in media technology and how they can be utilised into successful business opportunities.
IBC also welcomes HRH Constantijn van Oranje-Nassau who leads StartupDelta, the accelerator for the startup ecosystem in the Netherlands, and advises companies and the European Commission on their digital innovation strategies. He is a regular speaker at national and international tech conferences and holds a number of positions in both the public and private sector. His Royal Highness will take part in the Startup Corporate Collaboration track where the Rules of Engagement will be discussed.
In addition, five startups will be selected to take part in a Pitching Competition, pitching their business ideas to industry experts and receiving direct feedback from an expert panel. The winning company will also receive a cash prize.
Heikki Rotko, Founder and Chairman, Media Honeypot, said: "I am astonished by the level of media innovation that happens outside of media companies. The selected startups represent such a huge amount of knowledge and innovation that every media house should be interested in."
www.ibc.org
Top Related Stories
Click here for the latest broadcast news stories.