Broadcast News
11/08/2017
Drama and Long-Form Equipment Hire Services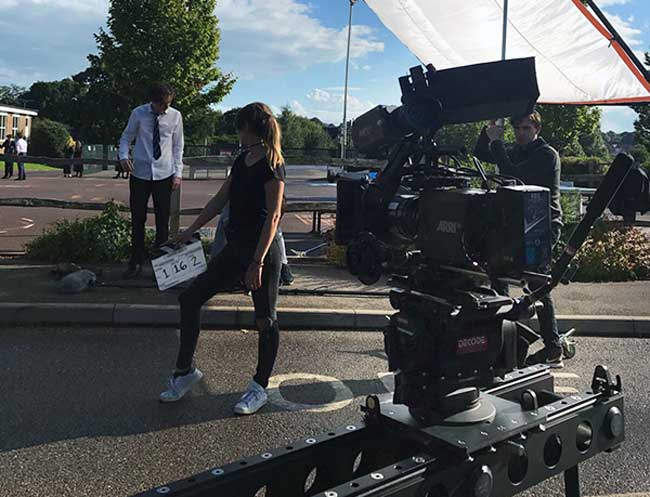 Are you filming a project with a shooting schedule of 10 days or longer?
If you are, then check out our unbeatable deal for long-form filming. We are currently offering a flexible deal starting from 40% off and increasing subject to the number of days you hire kit for.
We can customise a deal that fits your needs and can even provide flexibility in terms of onset support, if needed or requested. We have a team of experts ready to discuss any technical or logistical considerations you may need to work within. At Decode, we pride ourselves on giving you the support, care and attention that you deserve.
Are you a producer sourcing funding for your feature? Are you in the pre-production stage or getting close to going into production? Are you an independent filmmaker looking to stretch your budget and film with the latest equipment? Well, then this deal is perfect for you. Why not partner with us and allow our expertise to assist your production?
We're a one-stop shop for camera, grip, lighting, consumables, crewing and studio hire so get in touch with us today to discuss your bespoke package. The service we offer to long-form rentals is second to none. We have a designated testing room where you can test not only the equipment you will shoot with, but also run tests prior to filming. This is all built-in within the service and quote we agree upon.
At Decode, we're very aware that kit hire is only a portion of the overall budget, so imagine where all that freed up cash could go.
If you want to take advantage of any deals that we're currently offering, do get in touch with us by calling us for a chat on +44 (0) 2087359170 or email us at
info@decodeuk.com
for additional information and rates. Our team will be happy to discuss your production requirements and many other tips with you.
Visit
www.decodeuk.com
to view the packages and offers available.
Top Related Stories
Click here for the latest broadcast news stories.