Broadcast News
27/07/2017
Lawo Adds SIP to RƎLAY Virtual Radio Mixer Software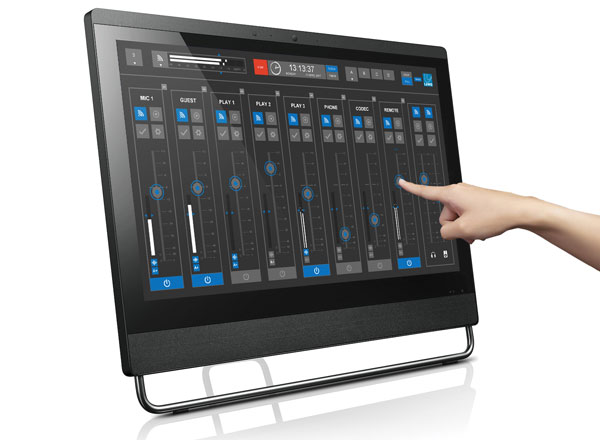 Lawo's RƎLAY Virtual Radio Mixer software has been upgraded with the ability to use SIP streams as on-the-air audio sources, as well as several other enhancements and updates.
RƎLAY is radio software that enables broadcasters to build "virtual broadcast studios" using today's inexpensive and powerful desktop and laptop PCs. The RƎLAY line includes VRX8 8-fader and VRX4 4-fader Virtual Radio Mixer software, VPB Virtual Patch Bay software, and VSC Virtual Sound Card software. All are AES67 compliant for use with standard AoIP networks.
The AES67 networking standard specifies SIP (Session Initiation Protocol) as its connection management for unicast streams, and RƎLAY v3.0.0.136 gives users the ability to use SIP streams as direct audio sources. Other additions to this software version include upgraded ASIO audio client handling, enhanced program logging features, and improved integration of the open-source Ember+ protocol for control of studio peripherals.
Lawo Radio marketing specialist Clark Novak, said: "RƎLAY clients have been asking for SIP capability, and now they have it. All that's needed is to enter the SIP address of your remote codec or VoIP stream into the RƎLAY source setup, then load it onto a fader. What could be easier?"
RƎLAY software is multi-touch capable for easy, intuitive use on touchscreen PCs and laptops. In addition to AES67 streams, RƎLAY can mix all types of native PC audio using included ASIO, WDM, WASAPI and MME drivers. VRX Virtual Radio Mixers include advanced features like Lawo AutoMix hands-free program mixing, Autogain one-touch mic calibration, multiple programmable Snapshots, on-screen GPIO hotkeys, and even a suite of VST-based audio processing tools.
RƎLAY VRX Virtual Radio Mixer software is perfect for use in-studio, where its AES67 compliance allows operators to mix both local and networked audio streams to produce programs for immediate broadcast or later playback.
It's also great for remote broadcasts: installed on a laptop and paired with a Lawo OnAir 4 audio interface, RƎLAY VRX is the ideal grab-and-go mobile broadcast kit.
r3lay.com
Top Related Stories
Click here for the latest broadcast news stories.