Broadcast News
25/07/2017
The Body Camera Storage Problem: What To Capture?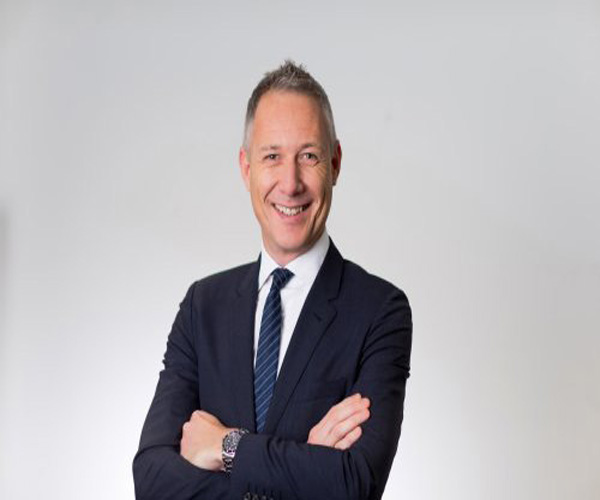 The announcement that ScotRail staff are to be equipped with body cameras as part of an initiative to tackle passenger aggression is yet another example of the technology being introduced to provide protection for frontline staff, says Danny Rowark, Country Manager, UK and Ireland, SUSE.
It is expected that London's Metropolitan Police will equip around 22,000 officers with body cameras over the summer of 2017, after observing promising trial periods across police forces in the US. A study carried out by Cambridge University found that police fitted with body cameras received 93% fewer complaints from the public, indicating that the technology does help to diffuse potentially hostile situations.
The successful use of body cameras across frontline services has led to schools in the UK to trial the technology, with teachers wearing the cameras to monitor both good and bad behaviour. While this may be beginning as a small scale trial in two schools, one survey revealed that one in three teachers wish to have cameras in the classroom. If the current trial is a success, it is likely that we will see the initiative adopted more broadly in the future.
Some cameras are able to capture up to 12 hours of footage at a time, with the data being uploaded at the end of each working day. In the case of the police, employees will need to tag all relevant footage as evidence. The video data must be stored for a specified amount of time, should it become relevant to a case at a later date.
So, time for some quick numbers. If the 22,000 officers who are equipped with cameras undertake one shift in a 24-hour period, this would create 264,000 hours of video to be uploaded and stored over a single day. Multiplied over five working days (which may well be more during peak periods), over 48 weeks of the year, this gives an estimated 63,360,000 hours of video per year.
All of this data will need to be securely stored for the short term, some indefinitely. And this is just one police force, there are 43 forces in the UK alone.
Storing all of this data is becoming a problem for some forces. The complexity and cost involved in this led to one police force in Utah, US, to switch off its officers' body cameras. The volume of video being uploaded was too great and crashed the force's database. Should the use of body cameras in schools become more prevalent, it is inevitable that we will see these problems escalate further.
It becomes very expensive to store such volumes of data in either a private cloud or dedicated data centre. This is particularly true of video data as it can take up a vast amount of space, incredibly quickly. This means that volume storage requirements increase much faster than storage budgets.
Indeed, 91 per cent of UK organisations are concerned that data storage issues will slow their digital transformation initiatives according to a recent report. Nine in ten were also worried about how they will manage the growing costs associated with their increasing capacity requirements. The report also found that current enterprise storage procedures are not equipped to support transformation strategies in the UK.
To help deal with the challenge of changing storage requirements, software defined storage (SDS) is proving to provide the answers. SDS is designed to scale up and down, seamlessly adapting to the changing data requirements of an organisation. When looking to store body camera footage, this provides a flexible but resilient solution.
With many police forces, schools and organisations facing decreasing or fixed budgets, SDS allows IT to reduce costs and provide an intelligent storage management solution. This is particularly important for video data, which will be uploaded uninterrupted and in bulk.
As well as storing footage from body cameras, we expect to see the use of SDS across many organisations on the coming 12 months. The same report also found that 92 percent of UK businesses are interested in implementing software defined storage to help assist in bridging the current gap in data storage. Software defined storage can help to provide a futureproof storage environment.
With worries around growing amounts of data and the implications this has on storage, many UK businesses are now re-evaluating their approach. The new alternative approach will need to promote innovation but also be seamless and allow 'business as usual'.
Over the coming months and years, organisations – from schools to police departments – are set to face a huge increase in storage requirements. In turn, we can expect to see a significant adoption of software defined storage as a result.
www.suse.com
Top Related Stories
Click here for the latest broadcast news stories.