Telephone:
+44 (0) 1635 565200
Address
Newbury,
The Lawn,
Newbury Berkshire,
22 - 30 Old Bath Road,
RG14 1QN,
UK

About SUSE
SUSE, a pioneer in open source software, provides reliable, interoperable Linux and cloud infrastructure solutions that give enterprises greater control and flexibility. More than 20 years of engineering excellence, exceptional service and an unrivaled partner ecosystem power the products and support that help our customers manage complexity, reduce cost, and confidently deliver mission-critical services. The lasting relationships we build allow us to adapt and deliver the smarter innovation they need to succeed—today and tomorrow. www.suse.com Specialties Linux and open source solutions, SUSE Linux Enterprise, SUSE Cloud, SUSE Manager, and SUSE Studio

Now in its tenth year of innovation, Disk Archive Corporation specialises in developing high availability, high security enterprise-class archives and content libraries for Broadcast and Media companies, Content Producers; Distributors and Film Archives around the world.
Related Companies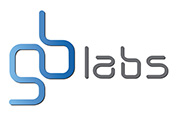 GB Labs
Unit 1 Orpheus House, Berkshire
Tel : 01184 555 000




Data Storage
1 Woodmere Croft, Basingstoke
Tel : 01256 782030

VSPL
The Old Court House International, Bucks UK


ImageStore Ltd
Suite 3 Kingfisher House, Rownhams Lane
Tel : 02380736500