Broadcast News
19/07/2017
Polar Graphics - Storage Solutions To Optimise Your Workflow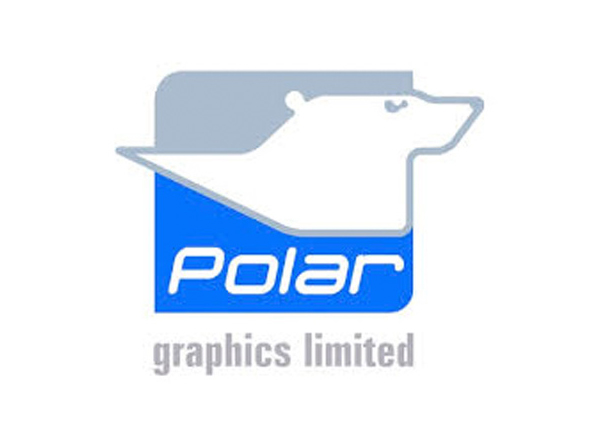 Polar Graphics, with over 25 years' experience, are distributors/representatives to the media and entertainment industry, with a portfolio of leading edge products.
Polar are led by industry veteran and 'ever youthful' Peter Rowsell, who by the way attended his 42nd NAB this year.
Known as the 'Polar Bears' they work closely with their suppliers, partners and resellers to ensure users are provided with the very best products and services in an ever-changing and growing industry. Some of these relationships have lasted for well over 20 years, testimony to how well thought of Polar are in the industry.
Over the years as products have developed and progressed, the need to Store and Archive data/media has also increased. No matter what size your company is, your data/media is important.
Polar Graphics have been involved in disc storage from the early days of when a hard disc drive cost £600 for just 2GB. Things have advanced considerably since and Polar have seen many products come and go. Today Polar still partners with technology suppliers to provide leading edge products. Currently Polar offers storage products from Stardom, Studio Network Solutions and StorageDNA
As the industry has changed the requirements and demands from Polar's client base have changed too. From direct connect to shared storage to archive, Polar have the storage and backup solutions to meet their clients' needs today and for the future.
Just consider, the virus attacks on computer systems throughout the world recently, had the right back up solution been in place, down time could have been minimised for the majority of systems.
Stardom RAID | Direct Attached Storage
"The RAID you can reply on, whatever your workflow"
If you don't need to collaborate and need dedicated, direct and portable attached storage then Stardom, offers some of the fastest and most reliable range of hard disc enclosures on the market.
Stardom is the perfect solution for your media whether a professional or non-professional. Perfect for out in the field, in the office or at home and, for the more demanding workflow a rack mounted 8 bay unit is the perfect choice.
The product range includes single to 8 bay versions with multiple connectivity including Thunderbolt, and various RAID options to choose from.
Two of the newest products to the range include:
SR4-TB2
, which holds up to 40TB of storage and the
SR8-TB2
with a capacity of 80TB. Both come with the new MCU feature which monitors and adjusts in-chassis system temperature. The new design of trays in these two models has a unique tray lock to prevent data damage through improper HDD extraction.
DX4-TB2
has just been released and is the first Stardom unit to use RAID X, providing the user with performance as well as data security.
Studio Network Solutions (SNS) | Shared Storage
"Specialists in shared storage hardware and software solutions"
Getting data ingested quickly is step one, then you may need to store and share it across multiple edit suites each running different software. Studio Network Solutions offer some of the most cost effective shared storage with superb performance.
The SNS range of SAN/NAS solutions range from 4 bay to 16 bay and offer the capability for multiple users to be connected via Ethernet or Fibre. Several different RAID modes across volumes can be selected. The ability to share AVID projects is also incorporated and third party storage can be connected.
StorageDNA (SDNA) | Storage and Archive Solutions
"Revolutionary Storage Architecture"
LTO tape based archive solutions have become the industry standard. Not only is LTO very reliable but 'greener' then disc and much more cost effective in terms of performance and capacity.
File based content is being generated at an alarming pace, no matter what your environment it can be a daunting task, where should all this media go? Not forgetting security and disaster recovery. SDNA's unique archive engine built on LTO LTFS (DNAevolution) helps you to overcome all this with the most trusted storage medium LTO tape.
With v4.5 of the SDNA software about to be released, archiving is set to become even more hassle free.
Polar
As well as being distributors and representatives for Storage and Archive solutions, Polar are also the exclusive distributors / representatives for a range of professional products for the Broadcast, Post AV and Film markets including;
Bluefish444
offer some of the industry's highest quality uncompressed 4K / 2K / HD / SD SDI Capture / Replay cards for Mac, Win and Linux and, offer some great opportunities to OEMs who are building their own products. They have been used for some of the biggest sporting and music events worldwide.
Apantac
is a leading designer and developer of an extensive range of cost effective multiviewers, extenders, converters etc. The product line has been specifically designed to provide users with a flexible and innovative technology solution for image processing, signal extension and processing.
Mediaproxy
, software based IP solutions for compliance, monitoring and analysis solutions. From subtitle and loudness monitoring, 4K and OTT logging plus MUCH more Mediaproxy are the ultimate in versatility.
www.polar-graphics.com
Top Related Stories
Click here for the latest broadcast news stories.