Broadcast News
05/07/2017
Writing A Video Brief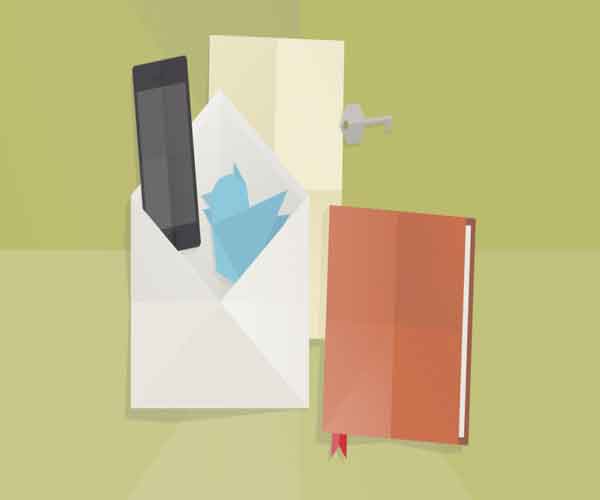 Writing a brief for your video is usually the first place to start when commissioning a video project. This can conjure up images of huge documents painstakingly compiled, with spread sheets and info-graphics. But it needn't be that stressful!
Here at RMV Productions we believe in making every step of the video production process as smooth and pain-free as possible. So we've compiled a guide to help you write the best video brief.
CONDENSE AND CONCISE
A video brief helps you to condense your thoughts down so the key information remains and allows the video agency who receives it to understand the most important points in an easily understandable format.
The below questions to consider are not in any order of importance or priority, but the answers to them should help you form the basis of your video brief.
Why do you want a video?
Video is the most popular digital marketing format being used today, but as part of your content strategy you should know where and how your video fits in with your overall marketing plan or web strategy. Identify why you want to create a video is crucial. Doing it because your competitors are is not really an answer. What message you want to convey via the video will help us decide on the best format and delivery, be it filming business leader interviews, customer testimonial, TV commercial, product demo, info-graphic animation, or glossy 3D product launch animation. Do you want to raise brand awareness? Advertise a product or service? Or do you want a video as part of your web strategy to improve SEO and website presentation? Once we know why you want a video we can offer idea's for what type of video that might be.
Who is your audience?
Knowing the message you want to convey with your video is the first step. The second step is knowing who this message is for. By identifying your audience you can then refine the message to make it more relevant to them. Where are they based? What are their interests? What age or social demographic are they? Answering these questions will help us decided the 'tone of voice' for your video and is also useful at the end for targeted video marketing on Google, YouTube, Facebook, LinkedIn, or Twitter.
What do you want to say?
What's your message, main topic, or key 'takeaway' for the video? Understanding your core message is vital for clear and effective communication. While you may have a range of things you want to say, it's important to have one core message the video revolves around. The video production company will need to understand your message(s) so that we can align the creative vision with it. Sometimes the the best place to start is to jot down a list of important messages you want to convey. Then refine this, rank them in order of importance, and then you will see which is your core message.
Who are you?
A deep question but who are you? More specifically, who is your brand -what 'personality' does it have? If you have only ever portrayed a totally professional, business like persona then trying to change that to fun and quirky can be difficult and may dilute previous marketing efforts. Do you have existing brand guidelines? How does your branding or positioning of your company connect with your core customer or client -these are your audience.
What do you like?
Have you seen other videos which you liked or enjoyed? What are the competition doing? How can you produce better, different, or stand-out video to theirs? Other video references don't always have to be from your industry or even the world of b2b but any video you think is good is worth referencing in the video brief. This can help us to understand your preferences and help steer the creative direction of your video project.
Where will your video feature?
This is closely related to where your audience frequent online; websites, social media platforms, and other distribution channels should be highlighted in the brief. This helps us understand if different versions of the video are going to be required in order to be distributed by different channels. Facebook for example now auto-plays videos but without sound, so we recommend text overlays communicating your message even if the audio is off. Some websites place limits on the length of video or where is can appear depending on content.
What is your budget?
This is important for you and the video production company. Establishing the videos budget helps you understand the impact on your digital marketing budget, and gives us an idea of what can be achieved in the video. We work very flexibly and always endeavour to stretch your budget as far as possible. Being based out-side of London means we have reduced overheads so more of your money ends up on screen, where you want to see it! Having some idea of your budget from the offset helps us deliver realistic creative ideas to maximise your budget and wow your audience.
What are the time frames?
Obviously this is useful information because everyone needs to know the deadlines they are working to. Is there a product launch, website role out, or PR/digital marketing campaign scheduled which this video is needed for. We are usually able to accommodate most time-frames from super quick to several months or more. We are used to delivering fast turn around projects to meet an immediate need, as well as working with you long term on a video marketing campaign. Usually cost is reflected in those more urgent projects when compared to a more relaxed time-frame.
NEED HELP WITH THE PROCESS?
Don't forget that you can always meet with any tendering video production companies to help 'flesh out' your ideas and help formulate a brief. The initial brief is not your only chance to communicate your requirements, but it is the first chance so use it wisely.
VIDEO BRIEF GUIDE AND TEMPLATE
At RMV Productions we pride ourselves on a customer service focused attitude and are passionate about delivering the most creative media content we can. We know businesses and marketing departments are busy places, and writing a video brief can be a rushed necessity. So we have sought to help anyone wanting to write a video brief by developing this creative brief guide and template. The guide expands on the points above and the template allows you fill out pre-created fields. If you would like to receive a copy simply fill out our contact form and let us know.
If you already have a brief or video project in mind and would like us to give you a quote or help you develop your idea's please get in touch or call 01403 261 031 and we'd be happy to help.
www.rmvproductions.co.uk
Top Related Stories
Click here for the latest broadcast news stories.