Broadcast News
04/07/2017
HHB Named Avid's EMEA Audio Top Channel Partner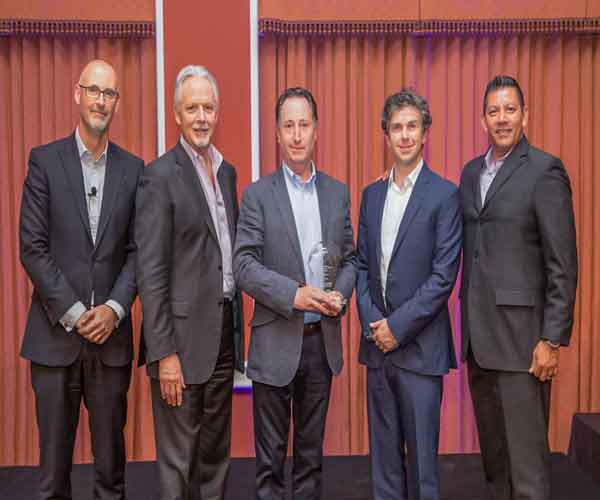 HHB Communications and its post-focused division Scrub have been named Avid's EMEA Audio Top Channel Partner.
This is the third time in four years that the company has been recognised with the award from Avid for excellence in Pro Tools sales and support in Europe the Middle East and Africa (EMEA).
HHB and Scrub have now supplied more than 100 of Avid's S6 control surfaces to the UK's leading broadcast, audio post and educational facilities, including ITN Productions, Goldcrest, Gorilla, ENVY, Dolby's own in-house theatre, the University of the West of England and many more. This is in addition to upgrading the UK's top studios to the latest Pro Tools software and HD hardware.
The company has developed a hard-earned reputation for its expertise in Avid audio technology, and is relied upon by clients to advise, configure, install and support their Pro Tools systems, and also as a 'one-stop-shop' for all their professional audio equipment requirements from microphones through to monitoring.
HHB's Technical Department is comprised of the most experienced team of specialists to provide first-line support for Avid Pro Tools HD customers, offering the services of four Avid Certified Service Representatives (ACSR). These highly trained engineers are the UK's foremost support and maintenance personnel with the expertise to help minimise system downtime and maximise productivity.
Located at 69 Wells Street in the heart of the Soho post-production community, Scrub hosts the largest pro-audio demo facility in London, featuring a Pro Tools | S6 presented in AKA Design bespoke studio furniture, a Pro Tools | S3 control surface paired with a Pro Tools | Dock surface, Pro Tools | HDX and an immersive audio system achieved through a Genelec Experience Centre. Visitors to the space can experience a full range of immersive audio formats, covering creative sound design from the stereo and binaural sound of virtual reality to Dolby Atmos and DTS:X, with specialists available to discuss these new platforms. The 33 speakers set up are used for immersive audio, studio and installation demonstrations.
www.hhb.co.uk
Top Related Stories
Click here for the latest broadcast news stories.