Broadcast News
27/06/2017
Bridge Technologies Wins SCTE Award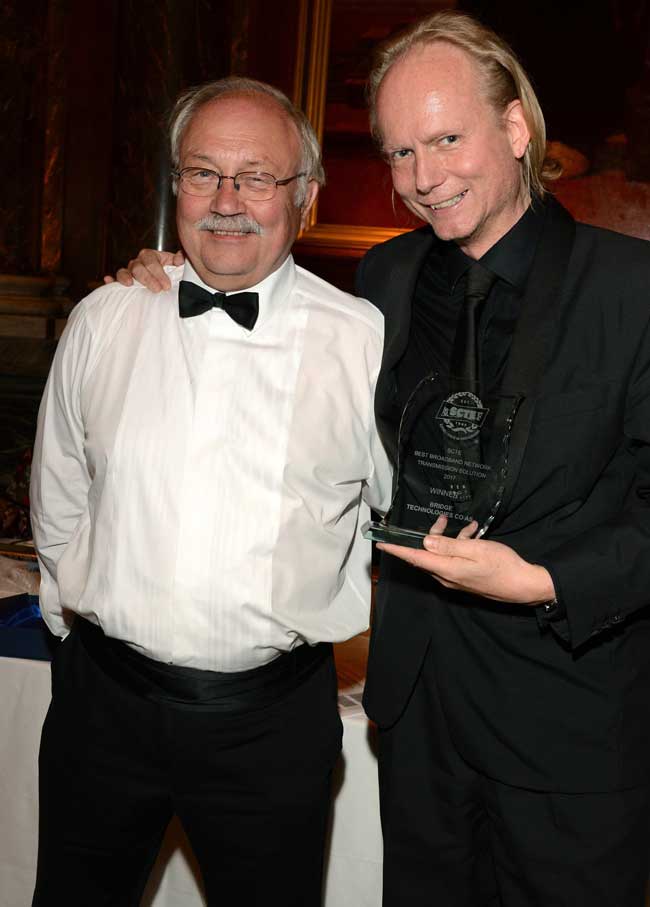 Bridge Technologies has secured the 'Best Broadband Network Transmission Solution' Award at the SCTE 2017 Technological Innovations Awards Gala Dinner in London.
The company secured the award with its NOMAD portable network probe. NOMAD is a tool for anyone tasked with managing, supporting and optimising IP networks. A portable, self-contained and versatile network probe, NOMAD covers all the monitoring requirements of hybrid IP multicast, OTT and RF networks, and provides interface for media signal monitoring and analysis. It is specifically designed to improve the efficiency and effectiveness of those who do not have an in-depth understanding of moving content over IP.
Built in to NOMAD is Bridge Technologies' MediaWindow user interface, giving visibility into, and understanding of, packet streams, providing simplicity of confidence monitoring. NOMAD can be accessed via any web browser.
Simen K. Frostad, Chairman, Bridge Technologies, said: "We are delighted that SCTE has chosen to recognise the unique capabilities of NOMAD in this way. NOMAD is the culmination of our 12 years of experience in designing the ultimate probe functionality for network monitoring and analysis; it includes everything we know about IP and RF.
"We refer to it as the Swiss Army knife of digital media, containing everything a user could need in almost every conceivable circumstance. Like the Swiss Army knife, it can be a constant companion – on a user's desk or in a user's bag. We see endless possibilities for it, and expect NOMAD to take us into channels and markets in which we have not previously participated."
www.bridgetech.tv
(JP)
Top Related Stories
Click here for the latest broadcast news stories.