Broadcast News
06/06/2017
ChyronHego Solutions Selected For UEFA Champions League Final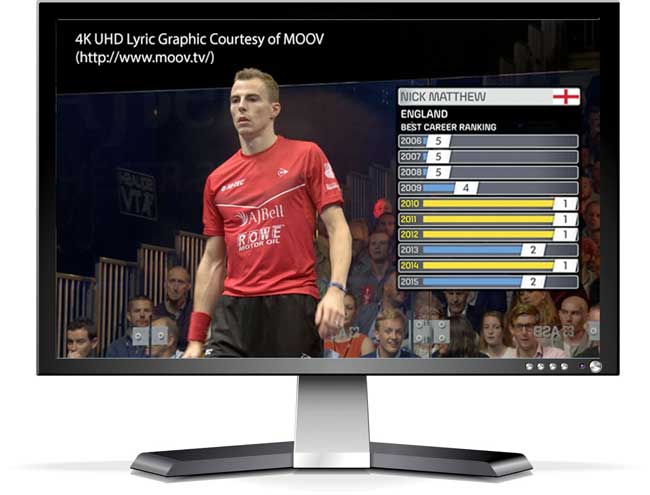 ChyronHego's LyricX graphics and playout solution, and HX graphics platform, were recently selected as part of BT Sport's live UHD coverage of the 2017 UEFA Champions League final last weekend.
MOOV, a UK sports and live event graphics provider, teamed up with BT Sport to present the UHD broadcast between Juventus and Real Madrid from the National Stadium of Wales in Cardiff.
"We've been privileged to work with MOOV since 2015 on a strategy and delivery platform for BT Sport's UHD service, and it has been a great success. Using Lyric, these two partners have more than proved the concept of UHD for live sports with several showcase broadcasts," said Oliver Parker, Regional Sales Manager, ChyronHego. "As the most-viewed annual sports event in the world, the Championship League final match will have a global audience in excess of 200 million and will be watched in over 200 countries. It's thrilling to know that our solutions will play such a pivotal role in this landmark broadcast."
BT Sport produced the live UHD broadcast of the Champions League final match for its UK audience as well as numerous global broadcasters. As BT Sport's graphics partner, MOOV provided 4K graphics developed with ChyronHego's HX platform and LyricX software.
"We are longtime users of ChyronHego solutions, so we had no hesitation in selecting LyricX coupled with the HX system as our UHD platform for this prestigious event," added Duncan Foot, Managing Director, MOOV. "In cooperation with our own bespoke software, the ChyronHego solutions will enable us to leverage the full range of match data to provide BT Sport with a comprehensive graphics service in Cardiff."
www.chyronhego.com
(JP/LM)
Top Related Stories
Click here for the latest broadcast news stories.