Production News
31/05/2017
Sky Atlantic To Launch New Series Of Riviera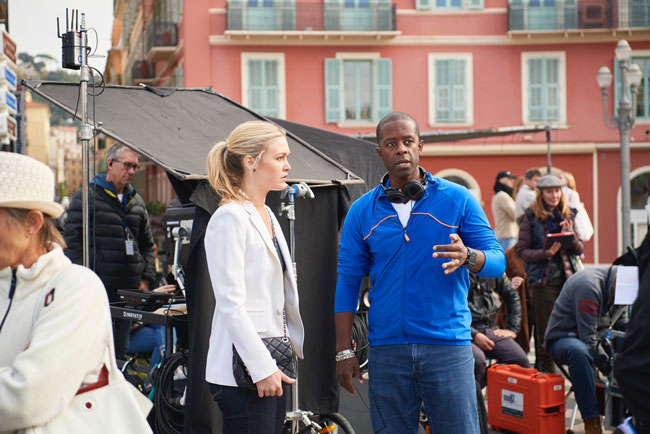 Sky Atlantic is to launch a new series of Riviera, a 10-part drama created by Oscar-winning writer and director, Neil Jordan (The Crying Game, The Borgias).

Based on an idea by former U2 manager Paul McGuinness and co-written by Booker Prize-winning author John Banville (The Sea), the intoxicating thriller features a highly-acclaimed cast including Julia Stiles (The Bourne Series, Silver Linings Playbook), Iwan Rheon (Game of Thrones), Lena Olin (Chocolat), and Adrian Lester (Hustle).

The plot of the series follows Georgina (Stiles), a newlywed Midwestern US girl turned glamorous art collector, whose life is torn apart when her billionaire husband is killed in an explosion aboard the yacht of a Russian oligarch and arms dealer. As she delves deeper into the murky circumstances surrounding his death, Georgina uncovers old familial rivalries and dark truths. In the fast-paced world of the super elite, she encounters morally dubious characters lurking beneath the opulent surface.

Set and shot entirely in the dazzling Côte d'Azur, France, the area's famously lavish spirit lends an authentic flavour to Riviera as the playground of the ultra-rich, awash with private jets, super yachts, and extravagant parties.

"The South of France is renowned for its timeless glamour and elegance," commented Jake Productions' Executive Producer, Xavier Wakefield. "There's a real tangible luxury element and everything just feels sumptuous – from the lush vegetation, beautiful villas, scenic roads, even the light has something luxurious about it."

Jake Productions was instrumental in facilitating the monumental production. Thanks to the groundwork laid by the British company, the Riviera team was able to come to France for the entire show, rather than multi-hubbing – enabling considerable savings. The solid relationships built by Jake Productions over the past 12 years with local authorities were also key to the production in securing the permits and access into Monaco.

British producer and Jake Productions' Founder, John Bernard, said: "As with big shows there are always many challenges, the most difficult being the unexpected ones. The essence of good producing lies in how you manage this. A major challenge was the terrorist attack in Nice, just weeks before principal photography started. However, the steadfast commitment between the local authorities to deliver a film-friendly environment, and the filmmakers' clear message that they were here to stay, founded a unique partnership. We were subsequently able to build on and move forward together - both constructively and safely. This has been a major asset to the production values that are clearly on screen today."

Riviera premieres June 15 in the UK on Sky Atlantic.
Top Related Stories
Click here for the latest broadcast news stories.