Broadcast News
23/05/2017
Clear-Com Present New Solutions At BroadcastAsia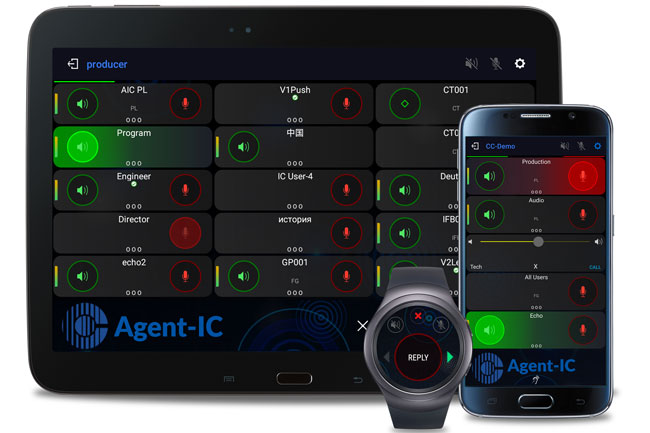 At BroadcastAsia 2017, Clear-Com will present its latest communication solutions, including two new V-Series Lever Key-Panels which make their first appearance in the APAC region.
The new panels, a 32-key intercom panel (V32LD) and a 16-key expansion panel (V16LDE), offer 33% more lever keys in a 2RU intercom panel and 1RU expansion panel without compromising on label display or other features. There are three main lever key-panel types: a 1RU with 12 keys, a 2RU with 32 keys, and a portable desktop unit with 12 keys, as well as a 16-key expansion panel for greater capacity. This makes it possible for a user to access 48, 64, 80, or 96 keys using up to four expansion panels.
Also available on booth 4Q4-01 will be Clear-Com's latest LQ software and IP connectivity devices in the LQ Series range. LQ devices now connect directly to the Eclipse HX matrix, which enables routing of intercom audio and signals across large distances, and provide universal connectivity between any industry-standard 2-wire or 4-wire intercom system or audio source, anywhere over the IP network. The newest models in the family add a third connection type to the LQ series – 4-wire audio with GPIO signaling in a 9-way connector – ideal for linking 2-way radios or audio and trigger signals over a IP network or the internet.
The company will also demonstrate Agent-IC, the mobile app for Apple iOS and Android that enables remote users of Eclipse HX digital matrix intercom systems to securely connect and communicate with their smart devices, including wearables. Effectively a fully-featured mobile intercom client panel that can fit in a shirt pocket, Agent-IC connects users from virtually anywhere in the world on widely available consumer devices and over IP network infrastructures.
The FreeSpeak II wireless intercom will also be at the show. Operating in both 1.9GHz and 2.4GHz frequency bands, this wireless intercom system is designed for extensive communication across wide areas while maintaining a continuous wireless connection with audio clarity.
Hans Chia, Regional Sales Manager, South Asia Pacific, Clear-Com, said: "We are excited to present our latest communication solutions to our customers at Broadcast Asia 2017. Ensuring clear and reliable communications is critical for any broadcast production, from studios to OBs and live events. These latest solutions allow production teams to stay connected wherever they are."
www.clearcom.com
(JP/LM)
Top Related Stories
Click here for the latest broadcast news stories.