Production News
03/05/2023
WePlay Esports Arena Installs Model 5422A Dante® Intercom Audio Engine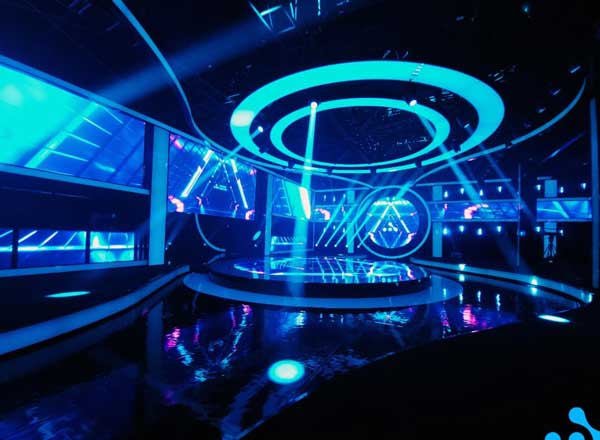 WePlay Esports Arena in Los Angeles has been equipped with the latest including the Model 5422A Dante® Intercom Audio Engine from Studio Technologies.
Founded in Kyiv, Ukraine in 2011 by Yura Lazebnikov and Oleg Krоt, today WePlay Esports is a content-driven production company that combines the best practices of esports, technology, and entertainment to provide cutting-edge products and services worldwide. The Los Angeles-based arena is the company's first foray into the American market, boasting a 20,000-square-foot space and a physical audience capacity of over 100 people. The arena hosts up to 30 events annually and is designed specifically to integrate augmented-reality media and reach a worldwide digital audience.
"Our goal at WePlay Esports is to create unparalleled viewer experiences, and Studio Technologies' Model 5422A Dante Intercom Audio Engine is a vital component within our Dante workflow," said Ivan Zabaluyev, Broadcast Engineer, WePlay Esports. "The Model 5422A has incredible flexibility and its excellent IFB functionality is the best on the market today."
WePlay utilises Dante as the backbone for both its audio and intercoms and has over 50 Dante-based devices on its network. This includes two Allen & Health audio consoles with stage boxes, Studio Technologies Model 5422As, as well as a host of other Dante-compatible products.
The Model 5422A Dante Intercom Audio Engine is a high-performance, cost-effective, and flexible solution for creating party-line (PL) intercom circuits when used with Dante-compatible products, including the Studio Technologies' range of 1-, 2-, and 4-channel intercom beltpacks. The Model 5422A can also prove valuable in a variety of other general audio and broadcast-related mixing, IFB (talent cuing), and interfacing applications. Only power and Ethernet network connections are required for the Model 5422A to provide a powerful resource in a variety of Dante applications. The Model 5422A is available in two versions — one with 32 input and output channels and the other with 64 input and output channels.
weplay.tv
Top Related Stories
Click here for the latest broadcast news stories.