Production News
26/04/2017
C4 Announces New Improvised Comedy Show Lee & Dean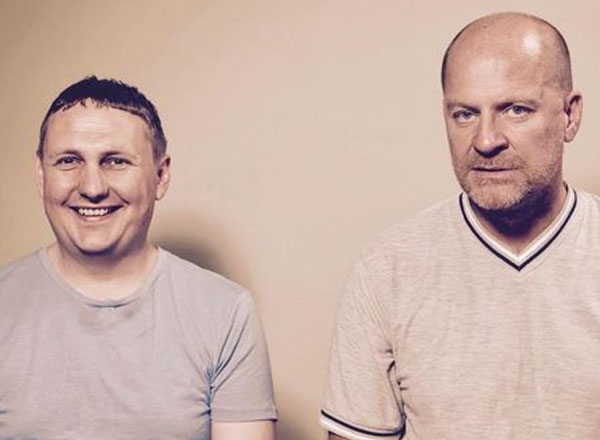 Channel 4 has announced its first commission from new Hertfordshire-based production company Bingo Productions, Lee & Dean.

The comedy series is written by exciting new comedy talents Mark O'Sullivan and Miles Chapman (who also star as the eponymous builders Lee and Dean), and co-star Sam Underwood, that will be available on demand via All 4. Ramon Tikaram (Fortitude, Happy Valley) and Ricky Grover (EastEnders, Getting On, Walliams & Friend) also star. Mark O'Sullivan serves as series director and Miles Chapman will produce the series.

Lee & Dean is an improvised, unconventional and wholly original comedy set in Stevenage which centres around builder best mates Lee, played by Miles Chapman, and Dean, played by Mark O'Sullivan. It's a story of cheap builds, cheap lager, bark rubbing, break ups, and bad poetry, but at the heart of it lies the heart-warming bromance between Lee and Dean.

Prior to Lee & Dean, Miles and Mark also wrote and starred in Flavours for Channel 4's Blaps, the online comedy showcase that uncovers the brightest new comedy stars and freshest TV ideas.

Rachel Springett, Commissioning Editor for Channel 4, said: "We have been working with the talented writers and performers Mark and Miles from developments to BLAPS and we're thrilled to now be making a full series of Lee & Dean with them; set in the world of Stevenage builders. It will be a joy to watch the ensemble cast bring these brilliantly well-observed characters come to life."

Mark O'Sullivan and Miles Chapman, writers and stars, also said: "We're cock-a-hoop that we've been given the opportunity to bring Lee & Dean to life for the channel that has produced so many of our favourite comedies. And if there's any chance we can get a City & Guilds in bricklaying out of it, it's a double win for us."

Lee & Dean was commissioned by Fiona McDermott, Head of Comedy at Channel 4, and Rachel Springett, Commissioning Editor at Channel 4. In addition to writing and starring in the pilot episode, Miles Chapman and Mark O'Sullivan also directed and produced it. Bingo Productions are the production company.
Top Related Stories
Click here for the latest broadcast news stories.