Broadcast News
26/04/2017
Qvest Media Announces New Deal With tpc switzerland ag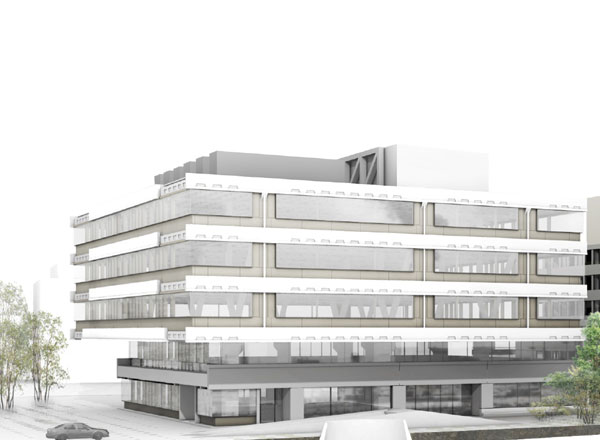 Qvest Media has announced a major new contract with tpc switzerland ag, for the media technology infrastructure of the new sports, news and technology centre in Zurich.
Amongst others, the level of development of the broadcast IP standard SMPTE 2110 at this year's NAB Show in Las Vegas will be particularly important for the planning of this project.
Full-IP SMPTE 2110 Backbone, Infrastructure as a Service, Mobile First, Content Everywhere and UHD HDR: tpc switzerland ag (tpc) has chosen an open and ambitious innovative approach towards the new construction of their sports, news and technology centre in the Leutschenbach district of Zurich. A key objective is to incorporate pioneering trends and technologies into the emerging infrastructure. This will consequently streamline and simplify operational processes and workflows.
Andreas Lattmann, CTO at tpc, said: "With the new construction, we are making the most of the opportunity to explore new horizons with regard to technology, creation, editorial work and operation.
"We are putting old patterns of thought and existing structures to the test and are therefore creating the breeding ground for new solutions. With Qvest Media, we have chosen a development partner who, besides having the technical expertise, provides us with the open, fresh and innovative approach that we require."
In the context of the technical evaluation, Qvest Media and a delegation of tpc will catch up at this year's NAB Show in Las Vegas regarding the level of development of the SMPTE 2110 standard.
The screening will, in particular, give an indication of whether an All-IP infrastructure based on SMPTE 2110 and AES 67 can be planned.
Daniel Url, Managing Director at Qvest Media in Germany and Switzerland, said: "As the world's largest exhibition of the media industry, NAB is the perfect platform for getting an impression of products and solutions available on the market. Furthermore, personal meetings at the show will give us insights into the manufacturers' roadmap. For a major project such as this, which has a high degree of innovation, this is essential for our planning."
After completion of the project in 2019, the national services of SRG SSR and tpc as well as the news and sports editors of SRF will be merged into the new building in the Leutschenbach district of Zurich. In addition, a completely new system infrastructure will be established for signal management, broadcasting operation and production of TV and online offerings.
qvestmedia.com
Top Related Stories
Click here for the latest broadcast news stories.