Broadcast News
07/04/2017
Further Sponsors For 4K 4Charity Event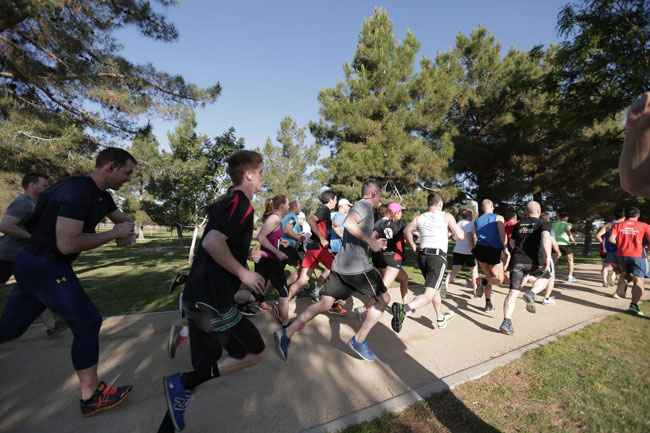 Elemental Technologies has confirmed that it has, to date, secured 16 sponsors for this year's 4K 4Charity Fun Run. The event takes place on Tuesday, 25 April in Las Vegas, in conjunction with the 2017 NAB Show.
The list of sponsors marks a 100 percent increase in total sponsors from the 2016 event and includes several major media brands.
In January of this year, Elemental announced that the charity event series will dedicate its efforts to raising awareness and funding for organisations that work in support of increased diversity and inclusion. Proceeds raised by sponsors and participants of the 4K 4Charity Fun Run at NAB will benefit non-profit organisations Mercy Corps and Women Who Code in their charitable work, educating and inspiring women and children underserved communities around the world.
To date, sponsors across the media, entertainment and technology industries include HBO, Comcast Technology Solutions and The Weather Company, an IBM Business joining Aspera, an IBM company; Nokia OZO; Verimatrix; Dolby Laboratories; Accedo; Brightcove; BroadStream Solutions; Irdeto; Vizrt; ChyronHego; SVG; Tektronix and Wazee Digital. The event is also supported by association partner the National Association of Broadcasters (NAB) and media partners NewBay Media and Rapid TV News.
Diane Tryneski, EVP Technology and Chief Digital Officer at HBO, said: "We're always looking for opportunities to embrace a worthy cause that can benefit from our sponsorship and have a direct and positive impact on our industry. The 4K 4Charity Fun Run at the NAB Show provides a fantastic way for attendees to come together to support inclusion and diversity in our work and in our world."
"Every year, 4K 4Charity brings the people of our industry together at NAB Show with a unique opportunity to give back and a rewarding change of pace from the exhibit floor," added Laura Petrosillo, Field Marketing Manager at Aspera, an IBM Company. "The commitment that 4K 4Charity has made to diversity and inclusion reflects values we hold deeply as a company and a culture, and we're proud to add our name to the esteemed group of sponsors backing this event and empowering these worthy non-profit organizations."
The 4K 4Charity Fun Run at 2017 NAB Show is a 4km (2.49 mile) running and walking event. It commences at 7.30am on Tuesday, 25 April at Sunset Park, Las Vegas. Free transportation is provided to and from major NAB Show hotels.
For further information, and to sign up, visit
www.4K4Charity.com
.
(JP)
Top Related Stories
Click here for the latest broadcast news stories.