Broadcast News
11/03/2011
Industry Experts Share Knowledge At Vitec Group's NAB 2011 Live Event Area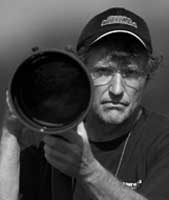 The Vitec Group will hold a dedicated live event area at NAB 2011 to share its knowledge and expertise on the latest products, technology and techniques in the broadcast and film industry.
Representatives from key Vitec Group brands will be joined by independent industry experts to host a range of informative sessions for NAB 2011 visitors on April 11 - 14.
The live event area will feature eight daily 30 minute sessions covering hot topics and tips on everything from how to transform studio lighting, to discussions on HDSLR and battery masterclasses. Specialists from key brands such as Anton Bauer, Litepanels, Manfrotto, Microwave Service Company, Nucomm, OConnor, RF Central, Sachtler and Vinten will lead the sessions and be on hand to share their extensive product knowledge.
Each day a headline speaker will lead a Meet the Experts session to pass on their personal experiences of the industry using flagship products from the Vitec Group brands. Speakers confirmed so far include director and Pulitzer Prize winning photographer, Vincent Laforet, who will talk about his journey from stills to cinematography.
Vincent is known for his forward thinking approach to image-making and is considered a pioneer both for his innovative tilt-shift and aerial photography and in the field of HD-capable DSLR cameras.
One of the Meet The Experts slots will be hosted by the BAFTA nominated film maker Philip Bloom, who will be discussing his latest filming projects and techniques from his productions on Discovery Channel, Living and Sky One. Philip is one of the new breed of cinematographers and has spend the last three years embracing the 35mm film adaptor market, shooting on HD video but making it look close to 35mm film.
Another headline guest speaker will be award-winning New York-based cinematographer and director Michael Huss who will talk about embracing the new capabilities available to filmmakers, particularly with the new lighting choices. Michael has over 20 years in the film making business and has experienced the major shifts in technology.
Also appearing as guest speakers are Buck McNeely, producer and host of The Outdoorsman - the world's largest syndicated adventure series and Pulitzer Prize winning photographer Bill Frakes (pictured). The live event will close on April 14 with a special one-off discussion with Litepanels' co-founder Ken Fisher, who will host a question and answer session to follow his presentation at the Broadcast Engineering Conference on how to choose environmentally sustainable studio lighting equipment without compromising performance. Entitled Studio Lighting - The Next 20 Years, the session will explore new, innovative ways of lighting for broadcast which minimises the carbon footprint while maximising the broadcaster;s return-on-investment.
The Vitec Group live event area is part of the Vitec Group booth on Stand C6428 in the Central Hall. The stand also features several of the Vitec Group brands demonstrating a range of innovative, industry leading technology in video camera equipment.
Joop Janssen, CEO of The Vitec Group's Videocom Division, said: "We're always proud of whenever any of our brands unveil new products at NAB 2011 and even more so this year when the first Vitec Group live event makes it debut.
"We remain dedicated to providing continued support to our customers and this live event area will provide the ideal opportunity to share knowledge and expertise by bringing together renowned industry experts alongside our market leading brands. It will give our booth a new dimension, visitors will be able to see our products in action and then pick up some extra tips from the specialists leading the sessions."
The agenda and guest speakers at the live event may be subject to change. For up to the minute information about this exclusive event and to register for any of the sessions, please visit:
www.vitecliveevent.com
(KMcA/GK)
Top Related Stories
Click here for the latest broadcast news stories.