Broadcast News
05/04/2017
Spot & Spin To Launch Pay-As-You-Go Content Management Services At NAB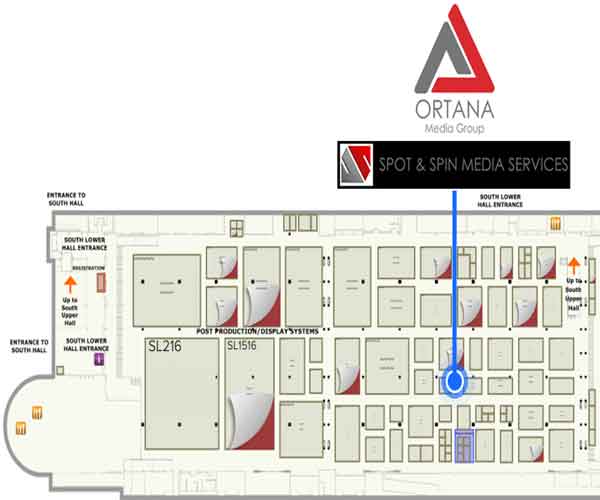 Spot & Spin is to launch its range of pay-as-you-go content management services at the the 2017 NAB Show in Las Vegas.
"Spot & Spin gives film and television production and post houses a highly efficient way to ingest, archive and manipulate content without building up a large overhead of hardware," said sales director Adam Welsh. "We offer secure online access to the full capabilities of the Cubix media asset management, automation and orchestration platform developed and produced by our sister company within the Ortana Media Group. The service is extremely easy for users to access, operating via a logical and intuitive interface. Spot & Spin is totally transparent in its charge structure. It is also highly scalable, whether a customer is digitising 10 assets or 100,000.
"We make full use of robotics and orchestration, reflected in the cost savings our clients can achieve in comparison to traditional ingest methods. This technology allows us to provide bulk-ingest support for commonly-used video tape formats such as DigiBeta and legacy formats such as Quadruplex, Type C, D3 and U-Matic. Our technicians know how to handle and process this content to ensure the best possible transfer into the digital domain.
"Spot & Spin can house up to 50,000 elements on site as an active library for processing. We have a resilient 1Gb internet line that allows us to transfer content out to client facilities or to cloud storage as soon as it has passed QC.
"For the special handing of film, we have a strong partnership with Kodak through a shared services agreement. This gives us access to a chemical lab facility for development and processing as well as specialist cleaning and digitisation facilities for scanning content at up to 4K resolution.
"Our systems for bulk ingest are configured with industry standard Sony Flexicarts and encoders directly controlled by Cubix. The combination allows completely customised workflows for each client that work from first barcode scan all the way through to content delivery, with excellent levels of reporting and transparency throughout. This can include actions such as notifications, review and approval links, transcodes and multiple publishing points."
Spot & Spin will be demonstrated at NAB with the latest additions to Cubix: Biometrics, Cognitive Services and Timelines. Also, making their NAB debut will be Cubix Tracker & Reporting and Cubix Taskflow Designer.
www.spotandspin.tv
Top Related Stories
Click here for the latest broadcast news stories.