Broadcast News
30/03/2017
Autograph Puts Its Signature On The DirectOut MA2CHBOX.XL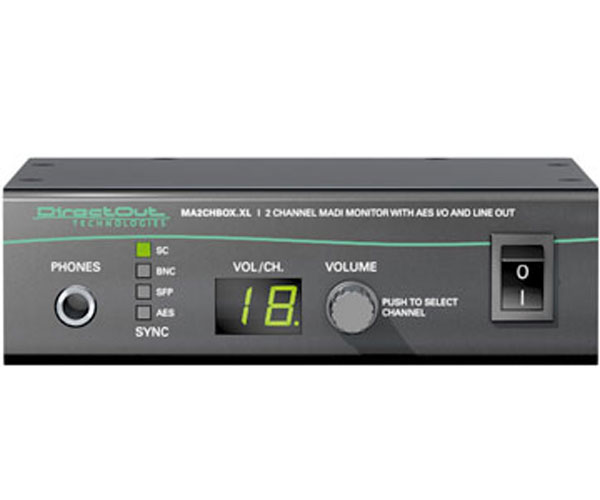 MADI specialists DirectOut pride themselves that their products fulfil, as accurately as possible, the requirements of their customers. However, designing a product to meet everyone's individual requirements is simply not practical.
A feature of all DirectOut MADI products is a comprehensive control capability, which not only allows users to control devices remotely from a convenient computer using DirectOut software, but lets them build their own control applications.
An example of this is the application devised by Autograph Sound Recording for its theatre clients and built around the MA2CHBOX.XL MADI headphone monitor and 200 x 200 router.
The system comprises Sennheiser mics, a touch screen with built-in computer and Sennheiser user interface software. Autograph's own software connects the Sennheiser software to the DirectOut MA2CHBOX.XL routing functions, allowing the on-stage radio technician to select the radio mic of the performer about to go on stage and immediately hear that microphone output in their headphones. The system can be easily expanded to include multiple out stations, each with independent control of their respective radio mic selections.
This simple addition to the standard Sennheiser radio mic system assures there are no unpleasant surprises for the sound desk operator or, indeed, the audience.
For other monitoring tasks the Autograph software includes a compact sidebar for monitoring any signal from an incoming MADI stream.
MA2CHBOX.XL is one of a range of MADI monitoring controllers from DirectOut available from distributor Aspen Media.
aspen-media.com
Top Related Stories
Click here for the latest broadcast news stories.