Broadcast News
28/03/2017
Call For Submissions For Edinburgh TV Festival Talent Schemes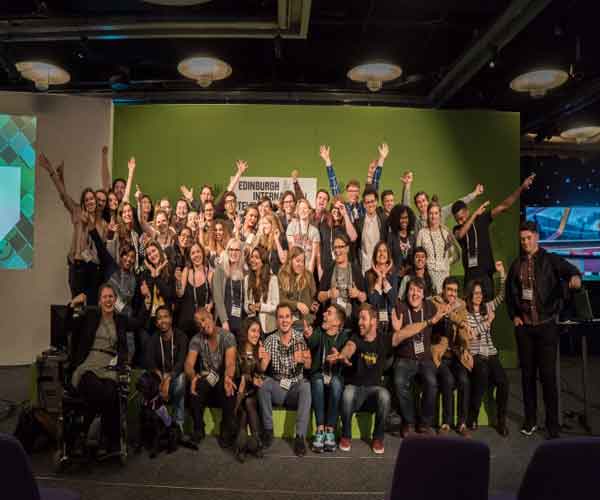 Submissions are now open for the 2017 Edinburgh International Television Festival Talent Schemes programmes.
The charitable organisation, whose mission is to identify and nurture the next generation of talent from all backgrounds, runs the industry training programmes The Network and Ones to Watch. Running concurrently every year, the schemes help talent across the UK kick-start their careers in the TV industry.
Established in 1991, The Network was designed to give talent with little or no experience a vital first step on the TV ladder. Designed for those who want to work behind the camera, 60 people are accepted onto the scheme each year. Successful applicants participate in a four-day course that takes place alongside the TV Festival in August. This is followed by 12 months of mentoring and paid work placements with some of the industry's most prestigious television companies.
Ones to Watch (OTW) was founded in 1994 and is aimed at those who already have three or more years' experience in television and are looking to make the next step in their career. There are just 30 places available on this course. Candidates are drawn from all areas of the TV industry – from assistant producers to directors, writers to marketers, schedulers, business and legal. Graduates of OTW will gain access to a series of exclusive workshops and masterclasses. In addition, OTW participants will be showcased to over 2,000 delegates at the TV Festival and will receive 12 months of training and development from those in the business.
Places on both schemes are awarded after an online application process and those shortlisted will be invited to take part in a series of assessment days across the UK. The Talent Schemes are free to enter and participate in.
Jay Hunt, Chief Creative Officer, Channel 4, said: "I still get emails from people three years later who participated on these schemes and say it has transformed their career. It's a fantastic experience and brilliant training ground, and it really can kick start what you want to do for the rest of your life."
Ash Atalla, Founder, Roughcut TV, added: "The Edinburgh TV Talent Schemes are an amazing opportunity and a privilege to be a part of. If you're on these schemes it means you're the best of the best. A bit like Top Gun but for TV."
Campbell Glennie, Director, Talent Schemes, Edinburgh International TV Festival, commented: "We have long been committed to finding and nurturing the very best talent from across the country and a range of backgrounds. We firmly believe that the diversity of those who watch TV should be matched by those who make it, and that's what our schemes deliver across the board. It's always very exciting to help people launch their careers in television and our Talent Schemes really are a fantastic springboard. We can't wait to meet the talent this year."
Applications can be submitted via the website and are open until 28 April 2017 at 11pm. All applicants must be over 18. Shortlisted applicants will be notified in May.
www.thetvfestival.com/talent-schemes
(JP/LM)
Top Related Stories
Click here for the latest broadcast news stories.