Broadcast News
27/02/2017
Kingston University And BFI Announce Creative Partnership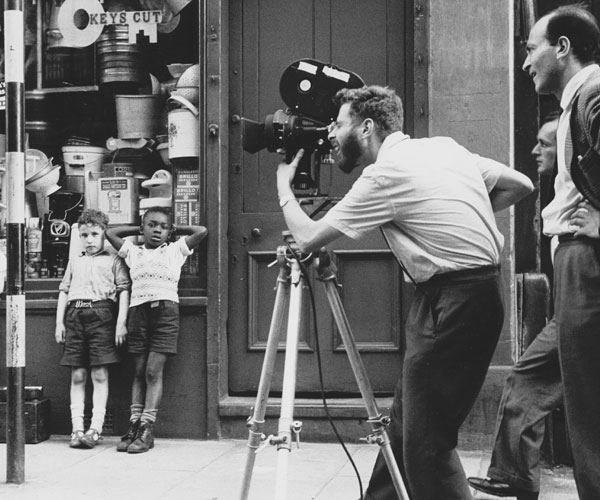 Kingston University London and the British Film Institute (BFI) have announced a new creative partnership, which will give students access to the BFI's historic moving image archive.
The university is partnering with the BFI on a new pilot which allows students to reuse material from the country's leading moving image archive as part as their degree. It marks the first time that the BFI has licensed its archive for reuse by university students on a course-related project in the United Kingdom.
The pilot will see first-year students on Kingston University's BA(Hons) Film degree creating short documentaries inspired by a selection of British films from the BFI National Archive. Students will film creative responses – in the form of video essays – to one of twelve archive films carefully chosen for use within the scheme, integrating archival representations of London into contemporary stories of life in the capital city today.  
The project is led by Kingston University lecturer and filmmaker Dr Shane O'Sullivan, who recently had his own video essay – titled Anatomy of a Murder: Sirhan Sirhan and Robert Kennedy – shortlisted for Best Research Film of the Year in the Arts and Humanities Research Council Film Awards 2016.  
Dr O'Sullivan said the project will give Kingston University film students a unique insight into film and social history while also resonating with their lives today.
Dr O'Sullivan asked: "For example, how does a punk and reggae-infused documentary about seventies racism connect to the current debate on immigration? How have the career prospects for 16-year-old girls changed since 1963?
"Students can learn how to explore such questions using film language to articulate their ideas in video essays through image and sound, rather than just the written word."
The project will bring together both the theoretical and practical sides of the degree and will explore how the BFI film collection can be used for more than just viewing.  
Dr Paul Gerhardt, BFI Director of Education, said the project underlined the BFI's commitment to continually developing its service: "We're delighted to be working with Kingston University to pilot the creative use of films about London held by the BFI National Archive. The future of our film and moving image heritage depends on how it meets the need of learners, communities and audiences, and we want as much engagement as possible to help us to develop a relevant and effective service."
kingston.ac.uk
bfi.org.uk
Top Related Stories
Click here for the latest broadcast news stories.