Broadcast News
11/01/2017
BFI Announces Specialist Training Programme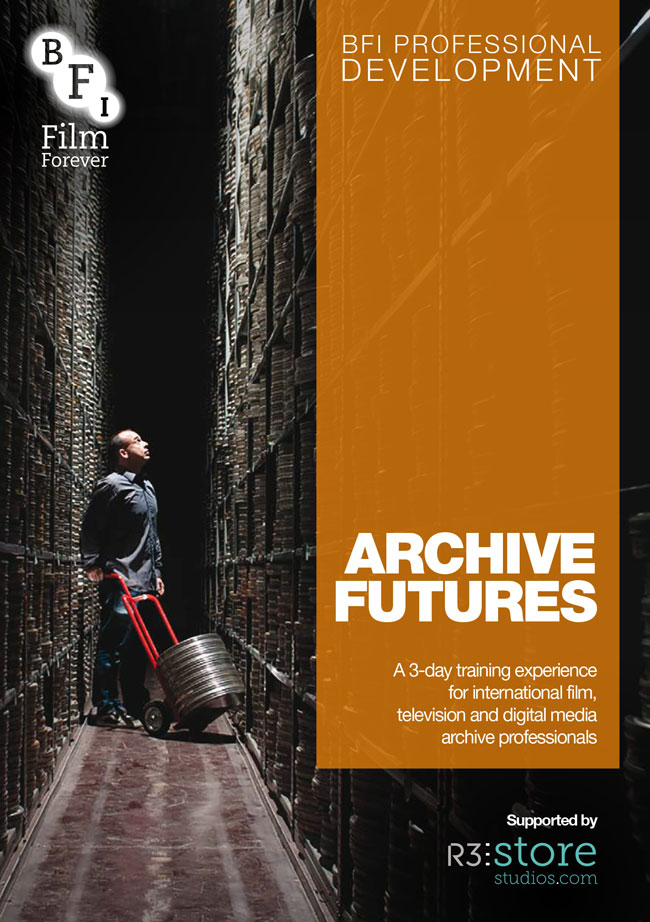 The BFI National Archive has announced a new three-day specialist training programme, Archive Futures, to take place in March 2017. The event is being supported by R3storeStudios.com.
The programme provides an opportunity to learn from the BFI's technical experts and curators, and is aimed at archive and collections specialists and managers who want to share their own experiences and learn from professionals at the cutting edge of archive practice as we enter a new digital age.
The course offers a range of experience and expertise from the working practitioners at one of the world's most significant and busiest archives. The course is led by staff from the BFI National Archive: Charles Fairall, Head of Conservation and Robin Baker, Head Curator. They will be joined by Ron Martin, Head of Collections Management; Helen Edmunds, Collections Manager; Kieron Webb, Film Conservation Manager; and Stephen McConnachie, Head of Date Collections & Information.
Charles Fairall, Head of Conservation, BFI National Archive, said: "The BFI is passionate about sharing our knowledge with archivists around the world and Archive Futures will provide essential learning and knowledge about the latest techniques and innovations in professional film and television archiving for the 21st century. These skills are vital if we are to continue preserving, restoring and making our film and television history accessible for generations to come."
Jo Griffin, Chief Operating Officer, R3store Studios, added: "We are passionate about our support of this valuable and important training programme provided by the BFI. Our involvement and support aims are to encourage global content owners and nations to understand and leverage their own important film archive assets. Developing and growing skills and networks through world-leading archives and restoration specialists has so many possible benefits that it seems timely and important that we lend our specialist techniques and expertise to extend skills-sharing to preserve the world's cultural and historical archive heritage. We're all really looking forward to meeting the delegates in March."
The training programme takes place at BFI Southbank and the BFI National Archive, Berkhamstead, in March 2017. The course is limited to 20 participants and will be held over three days from 9am to 5.30pm, followed by evening social activity. The cost is £1,950.
For bookings and more information, email
archivefutures@bfi.org.uk
.
www.bfi.org.uk
r3storestudios.com
(JP/LM)
Top Related Stories
Click here for the latest broadcast news stories.