Broadcast News
19/12/2016
Contents Of Fountain Studios To Go On Sale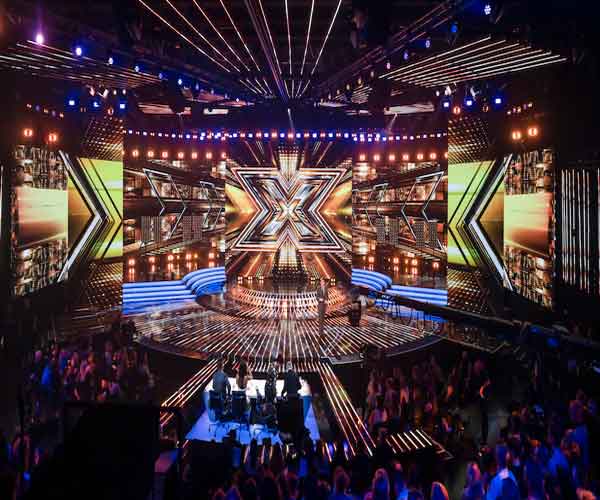 The contents of the internationally-renowned Fountain Studios in Wembley, north London, will go up for sale after the recent final of the 2016 X Factor brought the curtain down on 90 years of film and broadcasting history.
Sound and vision equipment, lighting, scenery and memorabilia are all being offered in an online sale between 30 January to 07 February. The sale is being organised by auctioneers Charterfields and a viewing day is being held on 01 February.
Among the broadcast equipment for sale are Sony HDC cameras, pedestals along with various control units and pan and tilt heads; vision mixers; sound desks and microphones; lighting desks and a large quantity of hoists and pantographs.
In addition there is also a selection of scenery and drapes, dressing room furniture, a wind machine, a smoke machine and other items associated with a broadcast studio.
Often described as 'the birthplace of TV talent shows' Fountain Studios has produced some of the UK's most popular programmes since the launch of ITV in 1955. This includes TV classics such as On The Buses, Upstairs Downstairs and Opportunity Knocks to modern family favourites Britain's Got Talent, Pop Idol, The Cube, The Voice, All Star Mr & Mrs and The Last Leg.
Ian Maycock, Director of Charterfields, said: "Fountain Studios is linked with so many iconic programmes and its closure marks an end of era of British television. Charterfields has been instructed to work with the studios' owners to manage the disposal of all of the contents which will be of interest to everyone from production companies to collectors of television memorabilia."
www.charterfields.com
Top Related Stories
Click here for the latest broadcast news stories.