Broadcast News
13/12/2016
Cooke Optics To Highlight Anamorphic Range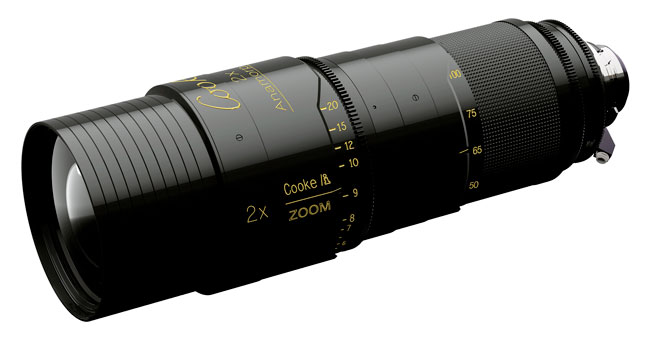 Cooke Optics has confirmed that it will demonstrate its Anamorphic/i and Anamorphic/i SF lenses at BSC Expo 2017.
The Anamorphic/i lenses offer a classic anamorphic look, while the Anamorphic/i SF 'Special Flair' range features a coating that kicks up the flares, bokeh and other aberrations to provide another level of anamorphic character.
The company will also showcase a variety of 5/i, S4/i and miniS4/i lenses. Recent TV projects shot with Cooke lenses include Fleabag (Anamorphic/i), Poldark (5/i), Westworld (S4/i) and Midsomer Murders (miniS4/i), while feature films include The Odyssey (Anamorphic/i), Pete's Dragon (Anamorphic/i), Café Society (S4/i) and Miss Peregrine's Home for Peculiar Children (S4/i).
Les Zellan, Chairman and Owner, Cooke Optics, commented: "As the first major show of the year, BSC Expo is a must-attend event to share our latest lens developments with our esteemed customers and friends. The trend for anamorphic shooting continues as a way to bring character to sterile digital images. The Anamorphic/i SF range complements the classic Anamorphic/i set, bringing something new and exciting to the cinematographer's arsenal. We're excited to present both ranges at BSC Expo 2017."
BSC Expo 2017 takes place from 3 to 4 February, 2017, at Battersea Evolution, London, UK.
www.cookeoptics.com
(JP)
Top Related Stories
Click here for the latest broadcast news stories.