Broadcast News
10/10/2016
'Production Kit That You Didn't Know You Needed...'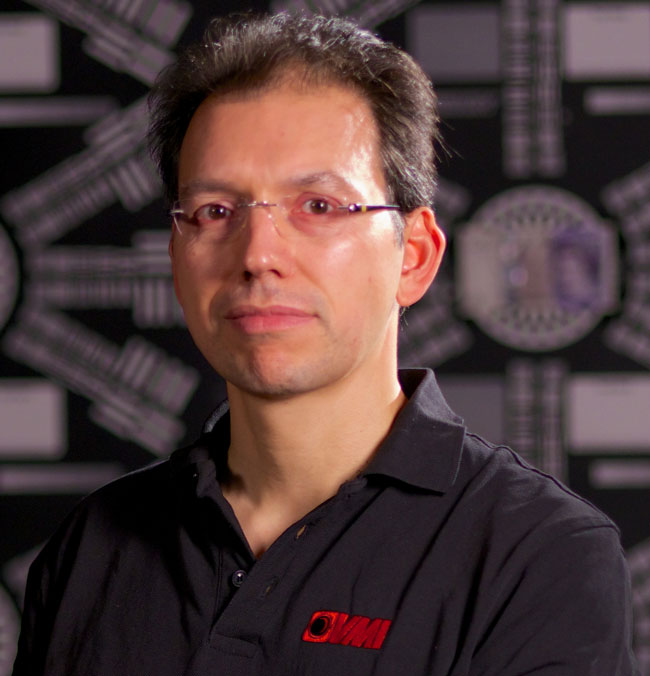 Every now and again we come across items that radically change the way that productions are shot – like a presenter/interrotron device which puts inexperienced presenters feel more at ease...
...and sometimes we come across items that work incredibly well and improve upon what people use already, like a robotic slider that fits in a travel bag.
Either way, Kevin considered that all of these items come into the heading of 'Stuff that you didn't know you needed' and we liked Kevin's idea and name so much, that we have even given these products a special subcategory on the accessories heading on our website.
1. Robotic Time Lapse slider, which fits in your bag
I know what you are thinking – how can it be any good? But it really is!
The
Edelkrone SliderPLUS time lapse kit
is a unique slider which has effectively twice the slider travel as its length due to a revolutionary tracking mechanism, so it has a very small footprint which makes it perfect for travel productions. This version includes a full time lapse kit with pan or tilt head and cables to control Sony/Canon DSLR cameras time lapse shooting function.
We were really impressed with this, so we have both the time lapse and non-time lapse versions for hire.
2. Eye Direct Interview Kit/Prompter/Interrotron kit
Film lore records that Steven Spielberg invented the interrotron device to film the sensitive scenes at the end of Shindler's List to interview Holocaust Survivors in order to make them less aware of being on-camera, and we jumped at buying these much more practical
Eye Direct Systems
as soon as they were released.
We sent these out to Garden Productions who won a BAFTA with '24 Hours in A&E' and who used Eye Directs in stressful situations to very good effect and now we have many clients using them on a daily basis. In essence, instead of a subject seeing a camera lens, they instead see a face which makes them feel much more at ease with being filmed. Attach the iPad holder to the velcro straps and you have a low-cost prompter – ingenious!
3. Prosup Tango Slider
There are so many sliders available but what makes the
Prosup Tango slider
unique is that it is extendable from 1.2 to 2m without a bump, has a good payload capacity (can carry a well-configured RED package) and can be over or underslung, mounted on stands, tripods or a table. However, we especially like it as it is very quick to setup and fits in its own wheelable transit case. If you haven't tried it yet, then you are missing out!
4. Genus Fader, variable screw-in NDs
We all know that if you want a shallow depth of field, then you need to use ND (Neutral Density) filters, but it is not always convenient to carry a matte box with you. Then of course, you never know how much ND you need, so you have to carry a complete set and this generally means yet another box...
The
Genus Fader variable ND kit
changes this as these filters are designed to screw into the front thread of DSLR lenses without the need for a matte box and provide variable ND on demand. Simply screw the filter when affixed to your lens and your ND applied varies from 1 stop to basically black. Ingenious.
5. IKAN EC1 Beholder single-handed Gimbal
We were all impressed when the Gimbals first appeared in 2013 but they were originally unwieldy, hard to setup and tiring to use.
Well, the new generation of single-handed operation Gimbals are anything but and we have chosen the best of these which is called the
IKAN Beholder EC1
.
First, it is easy to setup. Take it out of the box, attach a camera and battery, roughly balance on the base plate. Job done. It has many cool features such as audo-inversion mode (turn upside down and the unit does the rest); point and lock mode for using the camera at a strange angle; multiple operating modes to stabilise on 1, 2 or 3 axes, as the operator demands etc.
However, it can support a 2.2kg payload capacity, so it is ideally suited to a DSLR shooting kit, is cheap and easy to setup and comes with a generous provision of extra batteries to allow you to shoot all day and double-handed hand grips to make shooting easier and... did I mention that it was incredibly easy to use? Well, it is and that's why it is at number 5.
6. Anova Pro Bi-Colour LED light with lighting effects
Yes, yes, I hear you say, we have all seen LED light fixtures before, however, do take a look at the Anova Pro kit again, even if you saw the early versions.
Rotolight brought out their revolutionary design for LED lights about four years ago and have been steadily improving them until this new Anova Pro version released this year. About the size of a 1x1 fixture, the
Anova Pro
generates exceptionally accurate colour rendering from candlelight through to full daylight and achieves twice around the light output of the previous design. It is incredibly easy to use, works as a flash gun (if you want to) and even incorporates the capability of synthesising lighting effects such as lightning flash, TV effect etc. It runs off batteries (of course) and can even be remote dimmed in tandem with other Anova Pros using an iPhone!
7. Easyrig Vario 5 camera support system
Easyrigs have always been the Camera Operator's friend to spread the weight of a camera package using a body harness but previous designs only worked with specific load capacities. The
Easyrig Vario 5
incorporates an adjustable support mechanism allowing it to support cameras between 5 and 17kg to make it especially useful with today's configurable and modular camera systems.
8. Fomex Double 1' x 1' Bi-Col Light LED Panel
... But you have already shown us a new LED fixture which was the best in its class, so what can be so great about the Fomex system, I hear you ask?
Well, aside from the fact that like the Anova Pro is a similar size and shape as the familiar 1x1 litepanel with twice its output achieving a 60W draw, it is also incredibly portable. What is unique though is the design of the
Fomex LED lights
allows it to be used in its supplied X-mount frame in place of a conventional Litepanel or if you remove this frame, then you can use them in a pliable, flexible waterproof mat format. Fully adjustable colour temperature, dimmable, high colour rendering and battery/mains operation are all great plusses.
9. BPU-60 Power Kit with double D-Tap Outputs and low Lithium content for easy travel
Power is boring, right?
Well, it used to be before Gimbals started requiring lots of power in a small form-factor and IATA delared war on travelling film-makers carrying Lithium batteries. We recognised that as cameras have become lighter, so many of them have also became more frugal with battery demands, whilst also requiring to power lots of peripheral devices such as additional monitors, video links, lens controls, etc.
Gerard took a lightweight camera battery and accessoried this with a VMI-modified 15mm bars support to give 2 x additional D-tap outputs and we call this a
BPU-60 power kit
. 14.4V output and 60WH power output which complies with international travel limitations on Lithium batteries and you have a very potent power solution which lends itself beautifully for travel, Gimbal operation or indeed a more lightweight configuration for regular portable shooting on FS-7, F5, DSLR or even Amira use etc. One of Ian's dramas shot an entire drama series gimbal operation using this power solution with Alexa Mini.
10. Ready Rig Stabiliser Vest for Ronin/MoVI
Movi and Ronin Gimbals make incredible stabilised shots very accessible to filmmakers but they are also very tiring to use without support.
The
Ready Rig Support
is a fully featured stabilising vest compatible with MoVI, Ronin or equivalent Gimbals and will support up to 14kg (30lb). This system features a clever universal fitting mechanism making it suitable for all systems with strong clips which attach to each top handle of your gimbal.
You can still fit through a doorway and it is very easy to put on and configure too, so if you like using Gimbals, then we think that you will love the Ready Rig.
11. Fiilex P360 3 x LED Travel Lighting kit
Barry, you have already shown us 2 x LED lighting technologies, so what else can be new?
Well, litepanel-type lighting fixtures dop not generate focusable light and if you want to light with a 3-point lighting setup, then you will need 3 x lighting fixtures for a start! The
Fiilex P360 LED ENG lighting kit
offers a punchy varable colour, focussable and dimmable ENG light in an extremely compact and portable 3 x light kit complete with stands, softboxes and powerable from mains or battery. Absolutely silent & flicker and heat-free, this is a perfect light kit for travel.
We love it because it is so compact and we think that you will like it too.
12. NEO 3 x head Bi-Colour LED light with effects
Whilst I can just about get away with the inclusion of another LED fixture...
If you like the Rotolight Anova Pro, this is a compact, camera-mount-sized 3-lamp version of exactly the same fixture. The
NEO 3-head LED kit
runs off D-tap power or AA batteries, so you can have a compact 3 point lighting kit in confined spaces or to create a lightning or TV effect in a car...
13. ALX S12 4' Slider (15kg payload)
I have shown you a great slider already but what we love about the Libec ALX S12 is not just that it is a lightweight 4' (1.2m) slider system but that unusually it incorporates a tension/friction adjustment for easier slider control. The
ALX S12 4' slider
offers good payload capacity of up to to 15kg, so like the Prosup, it can handle an F55 or RED with most types of lenses and build but the friction control just makes it really nice to use!
14. Zip Box – adjustable filter holder/matte box
A filter holder/matte box? How boring, I hear you ask. However, matte boxes are always way bigger than the filters and sometimes you ONLY need a filter to attach to the front of a lens and a matte box brings unwanted weight and complexity to a shoot. Stick them on to the lens at your peril, as you can often scratch the filter and this will be expensive for you!
The Wooden Camera Zip Box is different to regular sunshades and matte boxes. Firstly, it is made entirely of soft rubber, so it actually protects the filter from damage. Secondly, it has a novel flexible clamp-on fitting, so as long as the front element is within the 3 x ranges that we carry, it will work. Next, it is really light, so you can even fit it to the front of a DSLR camera without worry, which you can't do with conventional clip-on sunshades, which are much heavier. Lastly, because of its design, it allows for even the widest lenses and sensor sizes to be covered without vignetting. Altogether, an essential piece of it and it is cheap too!
Article credit: VMI.
www.vmi.tv
(JP)
Top Related Stories
Click here for the latest broadcast news stories.