Broadcast News
09/02/2015
Sky Sports Selects Gearhouse Broadcast's New OBPod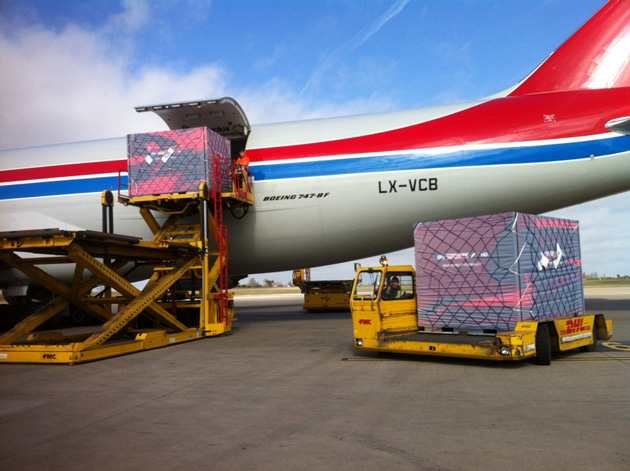 Sky Sports is to become the first broadcaster to use Gearhouse Broadcast's new flyaway production solution, OBPod. Sky Sports has opted for the new portable OB solution for its Formula 1 coverage, beginning with the first race of the 2015 season in Melbourne, Australia.
OBPod has been built using the standard air freight AMP rectangular container footprint, enabling transport with ease and at a low cost.
Gearhouse will also be supplying the post production infrastructure to Sky Sports for its F1 coverage. This includes four EVS XT3 ingest, playout and replay servers, and Adobe Premier Pro CC linked to a 500TB Dell SAS Raid storage system on a 10Gb fibre network. The Adobe software will be integrated with EVS IPDirector for ingest control, metadata management, on-the-fly editing and playout scheduling.
Keith Lane, Sky director of operations, said: "Reducing transportation costs have been central to our thinking in terms of the production infrastructure that we will take on the road for the next Formula 1™ season. Gearhouse Broadcast has taken everything within our current flyaway pod and refined it to deliver a lighter, yet more flexible and future-proof solution."
Gearhouse has replaced the previous casing with lighter aluminium and made use of a fibre infrastructure – removing the need for heavy copper cables. A Grass Valley NVISION 8500 Hybrid router reduces the amount of external glue equipment required, cutting the overall weight of the five interconnecting pods. The complete OBPod has an EVS operational pod, an audio pod, an edit pod, a production gallery and an MCR to house the broadcast infrastructure. Three of the pods have been designed with expandable sides to increase the available space.
"An F1 season is notoriously challenging for everyone from the drivers and their teams as well as the broadcast infrastructure required so OBPod has been built with this in mind," said Kevin Moorhouse, COO at Gearhouse Broadcast. "We know rising shipping costs are something broadcasters have to deal with and OBPod is designed to tackle just that. We've cut any excess weight and have made sure we are providing value in the solutions we deliver to Sky Sports without compromising functionality."
OBPod will be delivered to Sky Sports in advance of the 2015 Formula 1 season, which starts in Australia on 15 March 2015.
www.gearhousebroadcast.com
(IT/JP)
Top Related Stories
Click here for the latest broadcast news stories.