Broadcast News
30/09/2016
Frost MX 2.0 Now Available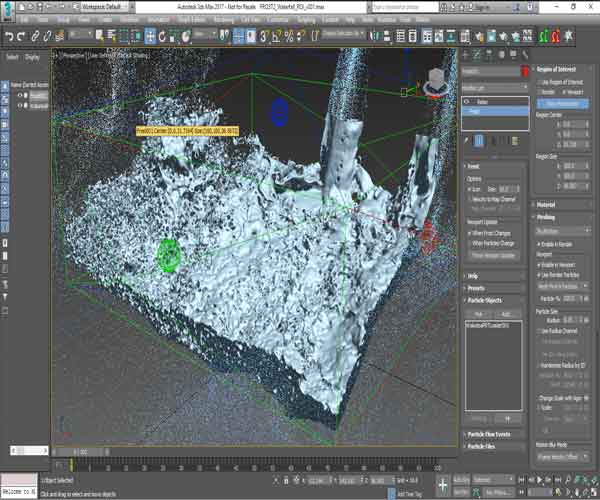 Thinkbox Software has announced the availability of Frost MX 2.0, a major update to the fast and flexible plug-in for Autodesk 3ds Max.
A go-to tool for meshing particles and fluid simulations for many artists, Frost MX 2.0 nearly doubles the performance of previous releases, integrates more deeply with Chaos Group's V-Ray and introduces new workflow improvements for greater ease of use. Thinkbox has also launched the beta for Frost MY 2.0, the Autodesk Maya version of the plug-in.
With up to twice the speed in particle meshing modes, Frost MX 2.0 allows artists to increase productivity and complete jobs more quickly. Its integration with V-Ray v3.1 and higher enables customizable particle scattering for distributing and rendering millions of mesh instances in Custom Geometry meshing mode. The new V-Ray Instancing mode leverages dynamic memory allocation to render millions of high-resolution meshes with very low memory overhead. Frost MX 2.0 continues to support all Custom Geometry features in V-Ray Instancing mode, including particle channel propagation, material and shape ID controls, animation timing offsets and motion blur from particle velocity. Coupled with the advanced particle generation and Magma data channel manipulation capabilities offered by Thinkbox's Krakatoa MX, which is available at no extra cost via the License-Free mode, the V-Ray Instancing feature offers a whole new world of power and flexibility to Frost users.
Additionally, the new Region of Interest option in Frost MX 2.0 lets users easily define a custom bounding box region that can be applied to Viewport meshing for faster previews while adjusting settings of complex particle data sets, to remove unwanted areas in Render-time meshing, or both. A dedicated Frost menu bar has been added to 3ds Max's main menu for faster access to major features such as creating Frost objects, auto-adding new sources to a Frost object, accessing the Log window, and mass-changing the meshing mode of selected Frost objects.
www.thinkboxsoftware.com
Top Related Stories
Click here for the latest broadcast news stories.