Broadcast News
28/09/2016
Ncam Win Emmy For Outstanding Achievement In Engineering Development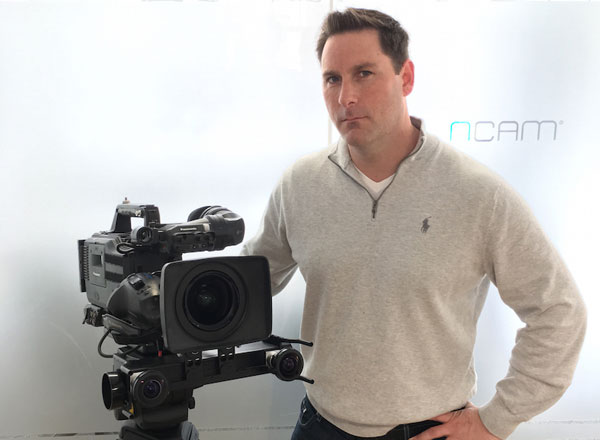 Ncam's real-time camera tracking technology for augmented reality (AR) has been awarded an Emmy Award for 'Outstanding Achievement in Engineering Development' by the Television Academy.
Relied upon by leading broadcasters, including CNN, ESPN, Fox Sports, MLB, NFL, The Weather Channel and BT Sports, Ncam is able to integrate live action and computer-generated elements in the studio or on location more convincingly than ever before in order to provide a more immersive experience for television viewers.
Nic Hatch, CEO at Ncam, said: "It's a tremendous feeling to be put forward for such an accolade – we've come a long way since we began delivering commercial applications in 2012.
"The fact that our technology is trusted by so many organisations to enhance critical live broadcasting of sports, news, weather and major events, speaks volumes - I couldn't be prouder of our brilliant team who endeavour to make our business and the work of our clients such a great success."
Presented for engineering developments so significant an improvement on existing methods or so innovative in nature, that they materially affect the transmission, recording or reception of television, the Engineering Emmys are overseen by the Television Academy's Engineering Emmy Awards Committee, currently chaired by Wendy Aylsworth, Senior Vice President of Technology for Warner Bros. Award recipients are selected by a jury of television engineers.
"In order to integrate live action and computer-generated elements convincingly, the graphics have to stay precisely in place: any movement against the real elements instantly breaks the illusion," Hatch explained.
Ncam's unique approach to camera tracking technology allows for the real-time integration of live action and computer generated elements. The positional tracking system utilizes a pair of high speed witness cameras, along with a number of mechanical sensors to create a 3D image of the environment.
The Ncam system instantly identifies a large number of points of high contrast in the scene, and from this builds a 3D map of the environment using a mathematical model. As the camera moves, its position can be tracked, never losing its absolutely precise reference.
This precise positional data is fed to a real-time graphics engine with virtually no latency. There is no need to incorporate physical markers into the studio, the set, or outdoor space and there is no time lost in set-up or when moving from one area to another.
The Ncam system works with any kind of camera, including handheld, steadicam, cranes and dollies. This allows productions to convincingly integrate augmented reality graphics into their broadcast shows.
Ncam technology is routinely used by Fox Sports for Monday Night Football.
Zac Fields of Fox Sports said: "AR is a very effective way to enhance your broadcast. The realism will only get better, and this is where I think we will see it move to the next level in the future."
At The Weather Channel, Ncam enables the use of AR graphics to explain weather phenomena.
"We're bringing the outside into the studio," said Jeremy Jones, director of television products at The Weather Channel.
"If we want to explain a tornado, for example, we'll have an actual tornado come to life in the studio. The presenter will walk around and explain the dynamics of a tornado."
ncam-tech.com
(MH/LM)
Top Related Stories
Click here for the latest broadcast news stories.