Broadcast News
21/09/2016
£1.5m Film Studio Opens In Manchester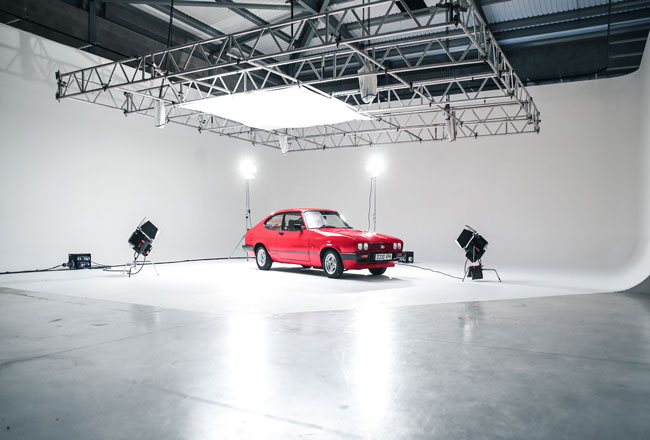 A new £1.5 million facility – The Foundry Film Studios – has opened in Manchester.
The purposely-built 8,000 sq ft venue is located adjacent to MediaCityUK, and has been designed for the creation of TV and advertising content, photography shoots and events.
Located on Ordsall Lane in Salford, the facility is being managed by a team comprising of Managing Director James Shannon (aged 28) and Madeline Penfold (aged 23).
The studio delivers an artistic hub where content producers can be supported in a creative, yet digital and agile environment, technology boundaries can be challenged and where a team of mobile film makers have the ability to capture footage remotely to be beamed back into the facility. The Foundry Film Studios also offers an adaptable space, where events producers can deliver concepts for up to 600 people.
James Shannon said: "Our combined ambition was to create a space which is ultimately an artistic hub and where collaboration is at the core. We wanted to make it feel like a home-from-home environment and develop an alternative to the cold, un-welcoming feeling that is so often found in a lifeless empty studio. We have built a space where traditional workflows can be broken and a place where we can continually adapt to the needs of our clients. The TV industry has evolved and boundaries are constantly being pushed. Experience, process and technology are very much a focus of the Foundry Studios and being able to work with our clients across the world offering them an immersive live experience is second to none."
Madeline Penfold, Producer, added: "The development of the Foundry Studios has been a wonderful collaborative project bringing together such inspirational and creative people. We've listened carefully to the needs of our clients, looked at the changing needs of the industry and brought together a team of talented in-house directors, photographers, producers, editors and production support in a space where we can challenge traditional techniques and join our clients on a ground-breaking journey creating and delivering content. There's so much happening in Manchester in the creative and digital sector and we want to ensure The Foundry is positioned right at the heart of the excitement."
The Foundry is home to two expansive studios, with one studio containing one of the largest infinity coves in the northwest. The facilities are complemented by edit facilities, dressing rooms, creative breakout areas, a mezzanine platform, bar area and its own in-house collective of directors, producers and editors. The team currently consists of around 10 full-time staff.
www.foundryfilmstudios.com
(JP)
Top Related Stories
Click here for the latest broadcast news stories.