Broadcast News
31/08/2016
Pebble Beach Systems' Provides Playout Automation For TV Integração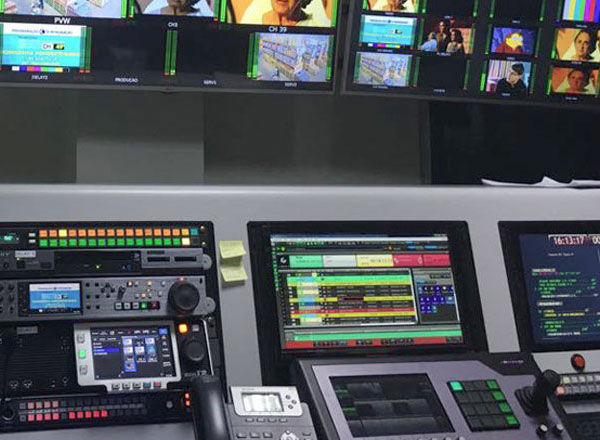 Pebble Beach Systems has announced that Marina Lite is providing master control for both the on-air and disaster recovery channels of TV Globo affiliate TV Integração in the Minas Gerais region of Brazil.
Located in the municipality of Uberaba, the main playout channel, with full redundancy, is controlled by Marina Lite. Further protection is planned with the addition of two disaster recovery (DR) systems in neighboring Araxá and Uberlândia municipalities. These DR systems are synchronized to the main channel with two additional Marina Lite systems. 
Uberaba represents a new market for TV Globo, and Pebble Beach Systems' Marina lite was chosen because of its high reliability and compatibility with the Marina systems already in use by TV Globo in Rio de Janeiro and São Paulo. The project objective was to adopt a modern and reliable automation solution that would manage all file-based ingest with occasional base-band ingest into redundant K2 servers, master control, and Matrix systems from Grass Valley.
The system imports Globo's default playlist and metadata and a content preparation workflow inserts additional metadata, trims content and puts material in a review and approval workflow before air. Content originates from four different signals (Rio, SP, Belo Horizonte, and Uberlandia). Other than review and approval, the operation requires no human intervention.
Paulo Feres, Director of Engineering at TV Integração, said: "Implementation of the Pebble Marina Lite system was incredibly fast! Thanks to the support of our integrator Videodata, we were able to activate the system and train our team in less than two weeks."
For the DR systems in Uberlandia and Araxá, the objective is to have fully redundant systems ready for emergencies, increasing the reliability of uninterrupted playout and to prepare for future substitution of their legacy playout automation systems.
Pebble Beach Systems' local reseller Videodata was instrumental in making this project happen. The long-term relationship with Videodata was a key point to the success of the project and the selection of the Pebble Beach Systems solution. Videodata has more than 23 years of experience in automation of TV and video servers.
pebble.tv
(MH/CD)
Top Related Stories
Click here for the latest broadcast news stories.