Broadcast News
23/08/2016
Danmon Celebrates 35 Year Anniversary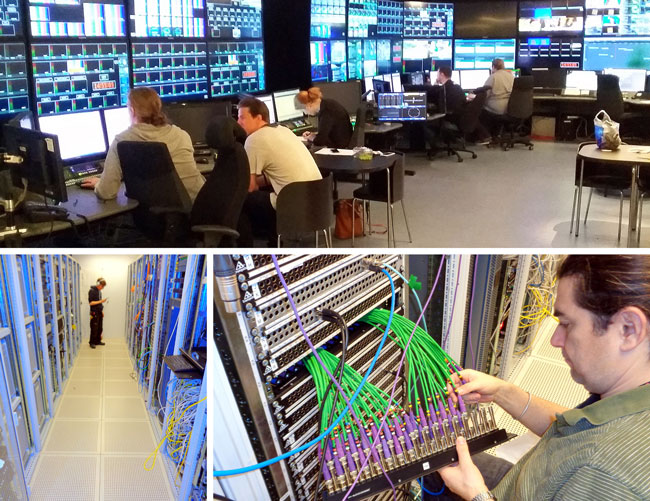 At IBC2016, Danmon Group will celebrate 35 years of business.
Christoffer Kay, Chief Operating Officer, Danmon Group, said: "We operate with a global strategy while at the same time being fully aware of the importance of providing local support. Danmon is active along three distinct business channels:
• As a distributor selecting and working with the best third-party hardware and software.
• As a system integrator on any scale from a single-seat software-based workstation to a complete broadcast television station. Danmon has significant experience in all areas of the media business, including IP-infrastructure, workflow management, storage solutions, OTT platforms, production systems, playout solutions, asset management, traffic & scheduling, operator training and long-term technical support, as well as mobile production vehicles, containerised and flyaway television and radio systems.
• As a manufacturer and developer. In this third category, our Hiltron division has achieved great success with its wide range of satcom products and NTP Technology dominates the high-end audio market with its AX32 multi-channel signal processor."
Kay continued: "In the past year, Danmon has expanded further with integration of Vantec and Marquis Broadcast into the group. Vantec is a leading Portuguese systems integrator with over 20 years of experience in designing and integrating virtual studios, robotic cameras, and real-time 3D graphics. Marquis Broadcast is well known for its expertise in broadcast content workflow and media integration software.
"Danmon operates in a rapidly developing business which is increasingly adopting IT-based solutions both for economic and operational reasons. Our value-add is to help customers with technical challenges arising from increased virtualisation, hybrid SDI/IP systems, and ensuring that software from multiple vendors operates efficiently when combined into a single operating environment.
"UHD has moved from aspiration to must-have in the minds of many content owners and broadcasters and we have already implemented such systems for a number of customers. Danmon recently completed a multi-camera UHD flyaway for Universal Music Group. This project centred on the design of a complete UHD production system housed in flight cases which can be deployed rapidly at music events. Danmon has also built a UHD channel for MTG in Stockholm. This is the first UHD channel in Scandinavia and it will be used for live sports events, including the recent Rio Olympics.
"Our primary role is to help our customers turn their business aspirations into practical reality. Whether your needs are SD, HD, UHD or beyond, come and talk to us at IBC. NTP Technology is with us on the Danmon Group stand, 8.B51. Hiltron GmbH will be found on stand 5.B80 and Marquis Broadcast on stand 7.G05."
Image: Work in progress during a recent UHD channel project for MTG in Stockholm.
www.danmon.com
(JP)
Top Related Stories
Click here for the latest broadcast news stories.