Broadcast News
31/05/2016
Popularity Grows For Cloud Working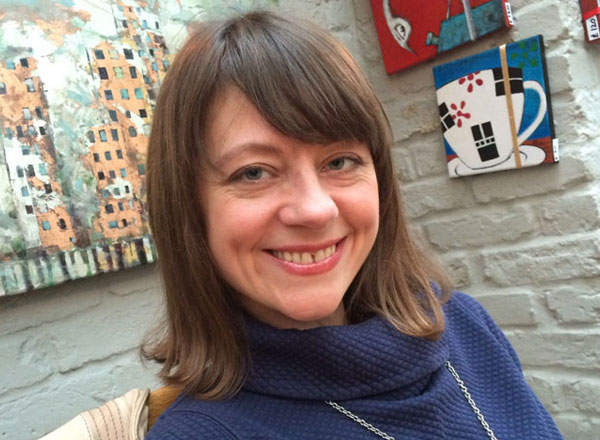 Is More Convenient For Companies To Get Work Done
Cloud working has become a very popular and convenient way for companies to get their work done, writes Caroline Law, founder, Cloud Edits.
There's been a massive increase in the number of cloud workers and a survey of business owners by Virgin Media Business predicted that 60 per cent of office-based employees will regularly work from home by 2022. So why would this work with video post-production?
It just makes sense
The technology we use is mostly digital and server based. When editors use an Avid Isis for example, it's just a server located in a different room. There really is no need to be in the same location. It's the way forward and really, it's kind of old fashioned to work in any other way.
Choose from a wider selection of talent
Everyone who works in TV knows how hard it is for an editor to have a life and do the job they love. It's a hard 10-hour slog and, very often, a hefty commute. How many editors come home to already sleeping children? Inevitably, they have to choose between the job they love and life. By using cloud editors, video producers are not restricted to only those who have been forced to make this choice. Instead, they have access to a variety of happy individuals, who love to work in this way and who are therefore up for it and committed.
You save money
So much video content is being made on tighter budgets, whilst demand for higher production values increases. Using cloud editors is a great way of keeping quality high and costs low. There's no minimum booking, if you need half a day, you pay for half a day. According to a recent study: "twice weekly home working could save employers over £3,000 per person each year."
Convenience
Producers are able to stay in the office surrounded by everything they need and people they need to be in touch with, such as executive producers and programme managers. No more Chinese whispers and no more dashing across town for meetings. It also increases the access to professional post-production talent to those who would otherwise not have considered this a viable option for their production.
No bedding in time
Your editor will always be familiar with their edit suite, all the tricks, where to find the music. Most people will be aware of the time wasted setting up a suite for a particular production, finding the music drive, the graphics, the correct effects software. The same applies for sickness cover, a remote editor is ready to go the minute they get your footage.
Reliability
If one of our suites goes down another editor can immediately pick up the project. The same applies if one of our editors is sick. Snow, tube strikes, late trains are not an issue.
Eco-friendly
There's no commute, so as well as saving the environment, there is also the time saved on cutting the commute. However, it's not just the time saved on the commute, it's also the toll the commute takes on morale, late trains and traffic jams have a negative impact on productivity.
Flexibility
Without the real estate or the room booking to think about, it's really easy to hire extra editors. Cloud Edits is ideal for overspill when an edit has run over. When all the other suites are full, we can help with that.
What about the banter?
You won't miss out on contact. We encourage you to get to know you editor. You can email, phone, Skype, whatever your preference. Let's be totally honest, we know that more will get done this way. There is on average a 20% increase in productivity.
Habits
How many editors do you know with "habits"? Easier question, how many do you know without any?
To book your remote editor with Cloud Edits get in touch info@cloudedits.com or call 0333017438.
cloudedits.com
Top Related Stories
Click here for the latest broadcast news stories.