Broadcast News
31/05/2016
IABM Partners With BroadcastAsia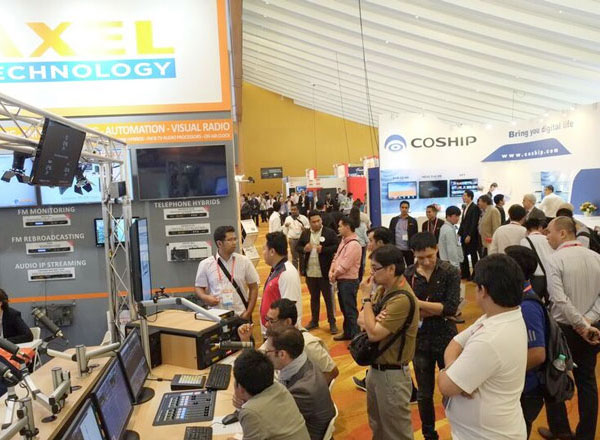 IABM has announced that it has entered into a strategic partnership with Singapore Exhibition Services, the organiser of the BroadcastAsia industry event – the premier broadcast and media technology show in the ASEAN region.
The partnership encompasses Singapore Exhibition Services tapping on IABM's expertise and understanding of the association's members who operate in the region, providing a boost to the organiser's efforts to maintain and enhance the value of the show for the industry.
The new partnership is indicative of IABM's commitment to the ASEAN region and overall, APAC. In addition to knowledge sharing, IABM will also extend live coverage of BroadcastAsia via IABM TV to engage the widest possible audience. Last but not least, IABM will serve as a valuable conduit for member feedback to the organisers to ensure the show continues to deliver the right platform and content to the right audiences.
This year's BroadcastAsia show takes place on 31 May – 3 June 2016 at Marina Bay Sands, Singapore. IABM will be supporting members at the show with a member lounge, pre-show reception and an executive breakfast session, as well as having IABM TV on-site to record and report on show news as it happens. In addition, IABM will be working with the organiser to assess conference content with a view to developing a more dynamic, business-focused programme for 2017 and beyond.
Lindy Wee, Chief Executive of BroadcastAsia's organiser, Singapore Exhibition Services, said: "IABM is the leading trade association representing over 80 per cent of the supplier value chain in the global broadcast and media technology industry. This partnership demonstrates a shared vision that will help BroadcastAsia maintain its position as the APAC platform of choice, to deliver a better showcase with more business opportunities and best-of-breed innovations for all our show attendees."
Peter White, IABM CEO, said: "Our new partnership with BroadcastAsia is truly strategic, aimed at helping Singapore Exhibition Services develop what is currently the region's leading show into an even more compelling event – for our exhibiting members and the visitors upon which its ongoing success depends. It is a win-win partnership and we're delighted to be working so closely with Singapore Exhibition Services to deliver a truly comprehensive proposition for exhibitors and visitors."
theiabm.org
(MH)
Top Related Stories
Click here for the latest broadcast news stories.