Broadcast News
25/05/2016
GatesAir Advances Wireless Over-The-Air Content Delivery At BroadcastAsia 2016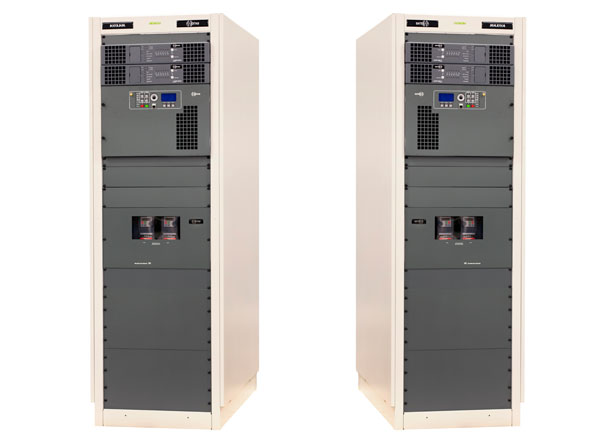 Ahead of BroadcastAsia 2016, GatesAir, has announced that it will bring its message of operational efficiency and high performance in the RF plant toAsia-Pacific broadcasters, with an eye on simplifying digital broadcast transitions; and strengthening existing analog systems.
GatesAir's innovations in RF plant efficiency have escalated in the past decade with the introduction of its PowerSmart transmitter architecture, which leveraged 50-volt LDMOS technology to reduce transmitter footprint, streamline parts and minimize energy consumption.
The March 2016 introduction of PowerSmart Plus, the next-generation of GatesAir's PowerSmart innovations, intensifies these benefits through newly available LDMOS power amplifiers. These exceptional gains, which increase AC to RF efficiency for DVB-T, DVB-T2 and other CODFM TV modulations by nearly 40 percent, will be demonstrated in GatesAir's Maxiva ULXT high-efficiency UHF transmitter series.  
The Maxiva ULXT represents GatesAir's latest innovation in liquid cooling, a novel heat-to-liquid transfer process that efficiently removes heat from the RF plant and reduces its traditional air conditioning requirements and cooling costs. This same technology is also now available in GatesAir's Flexiva FLX transmitter, helping FM and HD Radio broadcasters similarly cut monthly utility costs and establish a greener operation. All GatesAir liquid-cooled transmitters further slim down an already minimal footprint by integrating low-noise pump modules within the cabinet, providing additional ROI value for broadcasters who share or lease space in RF plants.  
GatesAir will also show its high-efficiency Flexiva FAX air-cooled transmitters for radio broadcasters that lack the environmental or operational need for liquid-cooled systems. Collectively, Flexiva liquid-cooled and air-cooled transmitters support power levels from 10 watts to 80kW, offering an exceptionally broad range of solutions to meet any broadcaster's specifications.  
GatesAir will also demonstrate its latest range of high-performance TV and radio exciters, including the groundbreaking, software-definedMaxiva XTE exciter. Supporting all analog and digital TV standards—as well as DAB Radio—the XTE provides the advanced signal processing, throughput and IP transport capabilities required to efficiently deliver the high-quality video/audio content and data associated with today's leading, and future, digital broadcast standards.
The XTE also leverages GatesAir's latest software innovations for signal performance, including its intelligent Real Time Adaptive Correction (RTAC) technology, and offers a seamless in-the-field upgrade path to support future transitions and standards.
GatesAir will showcase these advanced technologies for the RF plant, and provide insight on managing the challenges and opportunities associated with digital broadcast transitions and analog system upgrades, at the Marina Bay Sands in Singapore from May 31-June 3.GatesAir will exhibit at Stand 5G4-04.
gatesair.com
(MH)
Top Related Stories
Click here for the latest broadcast news stories.