Broadcast News
16/05/2016
GTC Workshop With Nick Dance BSC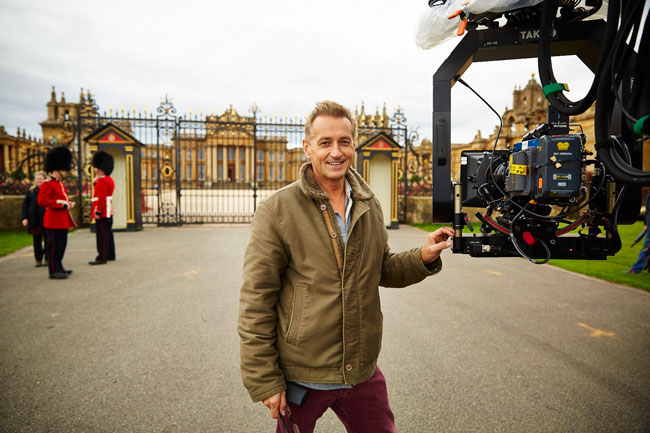 The Guild of Television Cameramen (GTC) have released details regarding an upcoming workshop with Nick Dance BSC.
The workshop will take place on Saturday 28 May and cover the basics of on-set drama lighting and shooting. Real sets will be constructed for use in the Dukes Island Studio and a wide array of lighting equipment from Panalux will be available to Nick. The output from the ARRI Alexa will be displayed on three large screens.
On the day, the workshop will include practical on-set demonstrations, blocking out the scene, deciding on shots, lighting actors on set, covering dramatic moments for maximum impact, making a scene edit together, the role of the DIT, and Q&As.
Nick has worked on a number of BAFTA and RTS-awarded productions, but his career started with documentaries. He has shot in more than 60 countries, from the Sahara Desert and pyramids, through to the Great Wall of China, including flying with the Red Arrows and diving in nuclear submarines.
He filmed items for the BBC's QED strand including Falklands War Hero, Simon Weston; Monty Roberts, the horse whisperer and the Elephant Man. He was also part of the first Time Team crew and shot many early episodes. Nick has also shot commercials for Saatchi & Saatchi and promos for Ridley Scott Associates, amongst others.
His recent drama features include Dartmoor Killing, a psychological thriller set in Devon and another thriller, called B & B, slated for release later this year. His television dramas include Skins (BAFTA and RTS nominations), Bodies, Shameless, The Syndicate, Call the Midwife, Mr. Selfridge and Mansfield Park.
In 2015, he received a GTC Award for Excellence for Our Girl.
Taking place on Saturday 28 May, the event will begin at 9.30am with coffee and registration, before the workshop commences at 10am, running until 5pm. It will be held at Dukes Island Studio
in London.
The workshop is free of charge to GTC members or £80 for non-members.
For further information as well as to book a spot, click
here
.
www.gtc.org.uk
(JP/LM)
Top Related Stories
Click here for the latest broadcast news stories.