Broadcast News
13/04/2016
MRMC Celebrates 50th Anniversary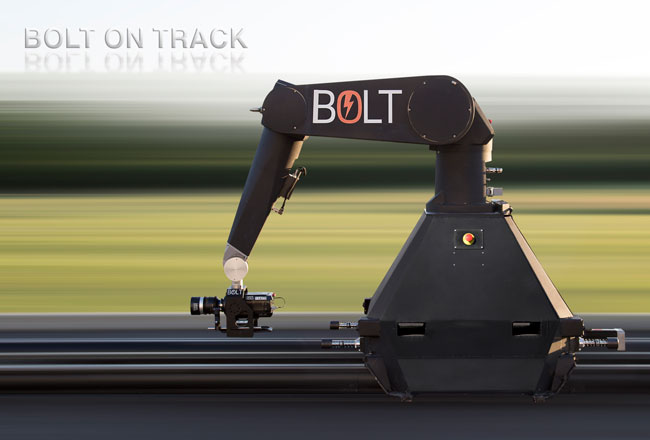 Mark Roberts Motion Control (MRMC) will celebrate their 50th anniversary this year.
MRMC designs, manufactures and assembles motion control rigs which have been used in hundreds of major blockbuster movies, including Avengers, Skyfall, X-Men and Harry Potter, as well as thousands of commercials.
The company also creates pan-tilt and multi-axis robotic heads and controllers, along with tracking technologies for multiple industries such as television, sports, security and surveillance.
Founded in 1966, engineer, inventor and part-time racing driver Mark Roberts started a business servicing early rostrum camera systems, many of which were mostly manually controlled. He found that by using very early computers (analogue, then later digital) he could automate much of the process of using an animation stand and dramatically increase its speed and ease of use. He also developed new and better mechanics, which revolutionised the use of rostrums/animation stands, especially in TV stations.
In 1977, with the release of Star Wars, the techniques of using motion control for special effects came to the world's attention. From that point onward, Mark Roberts Film Services as it was then known, created better, larger and faster bespoke motion control rigs.
The company later changed its name to the current Mark Roberts Motion Control (MRMC), as it diversified in to other types of robotics and invested heavily in research of different types of automated image acquisition.
"We are proud to reach this 50-year milestone! While we are at the forefront of the market, we still retain the core values that put us on the map – providing robust robotics and systems that give our customers the tools they need to realise their creative visions," said Assaff Rawner, Managing Director.
MRMC will commence their 50th anniversary celebrations at NAB, showing off its latest high-speed Cinebot arm together with new computer vision automation and wireless robotic solutions. There will also be some celebratory giveaways, so make sure you ask for your free 50th anniversary pocket ninja.
www.mrmoco.com
(JP)
Top Related Stories
Click here for the latest broadcast news stories.