Broadcast News
14/03/2016
Sixty And Altibox Announce Partnership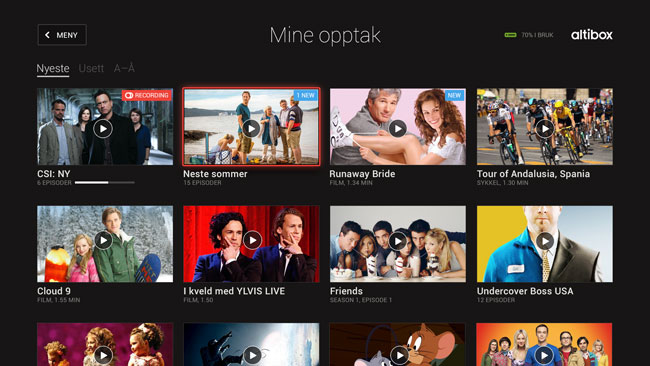 Sixty, the television experience company has confirmed a strategic partnership with Altibox.
The agreement will see Sixty bring its knowledge and experience to support the development of Altibox's latest generation set-top box (STB), and extends a decade-long relationship between the two businesses.
Kjetil Horneland, CEO of Sixty, said: "We have been working with Altibox for almost a decade and we've played a key role in shaping all their designs for TV and multimedia. The new Altibox STB marks an important milestone for both Altibox and Sixty."
Altibox is an innovator in IPTV deployment, having developed a multi-vendor TV platform that delivers services to more than 500,000 set-top boxes and a wide range of Android and iOS devices as well as personal computers.
The announcement follows the disclosure by Altibox that Huawei will provide a new cloud-based TV infrastructure to support Altibox's set-top boxes.
"Sixty is unique to our industry in the way they combine experts from different fields of television to be able to meet the ever-evolving demands of our customers," said Øyvind Lundbakk , Product Director at Altibox. "Working with Sixty on design and user interface implementation is important to us because they have the pool of expertise that we believe is needed to keep up with consumers' constant quest for innovation and their desire to be engaged with content in a multi-screen environment."
"We are delighted that Altibox has selected Sixty for our design services and the Ease Framework for their further development of set-top-box user interfaces," continued Horneland. "We believe that great product development happens as a result of combining consumer understanding on the one hand and the knowledge and experience of vendors on the other. This cloud-based solution holds significant potential to allow powerful innovation and to support the continuing development of the future of television."
www.sixty.no
(JP)
Top Related Stories
Click here for the latest broadcast news stories.