Broadcast News
09/02/2016
LiveU Technology Deployed Across North Atlantic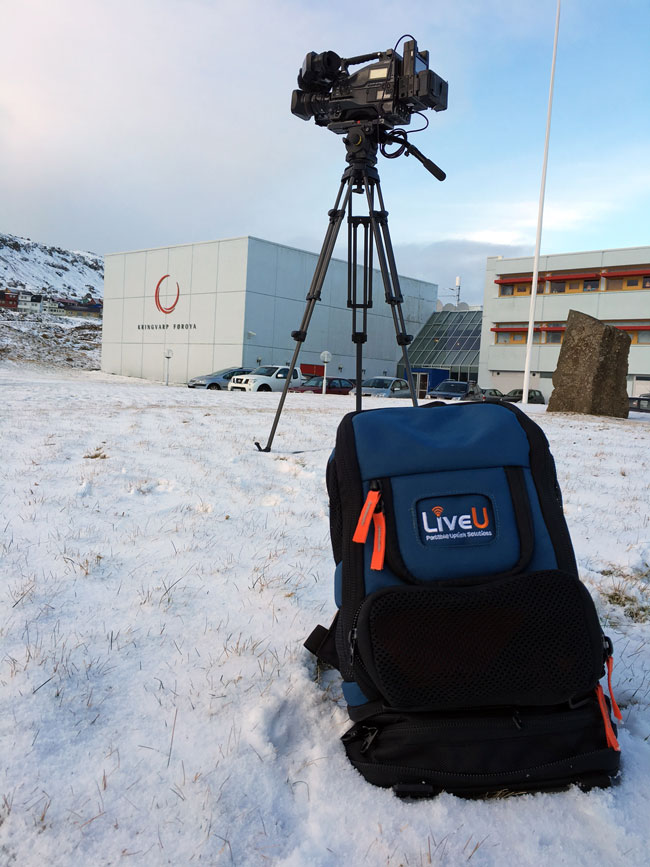 LiveU has revealed its technology has been deployed by public broadcasters of Iceland (RUV), the Faroe Islands (KFV), and Greenland (KNR), to increase their ability to provide live content to their viewers. The KFV and KNR deals were overseen by LiveU's partner in the region, Avit Systems.
Based in Reykavik, Iceland, and distributed by DTT, IPTV and over the internet, RUV is using LiveU's LU500 solution.
Gunnar Gudmundsson, CTO with RUV, said: "We are always looking for effective ways to provide live content to our viewers. We were recommended this solution by our sister Scandinavian stations. LiveU's technology allows us to transmit from places that are otherwise too expensive, or have been too hard to reach using traditional methods. It's so easy to move around with this system and to enhance our news coverage with interesting live interviews, including from abroad, avoiding very expensive satellite costs."
With its headquarters in Tórshavn, the capital of the Faroe Islands, KFV is using a number of LiveU solutions the LU500, LU400 and LU-Smart, as well as LiveU Central.
Robust technology is needed to deliver live news to viewers in the Faroe Islands due to its rugged environment, and Eyóbjørn Skipá, Technician with KFV, commented: "As LiveU says, this allows you to go live anytime, anywhere. It's very stable and easy to use and they have provided excellent support. We also use LiveU for online coverage of sports and cultural events."
KFV has never had a satellite truck so previous live transmissions had to use old analogue point-to-point equipment or expensive phone lines.
KNR, the Greenlandic Broadcasting Corporation, is based in the capital Nuuk and is using small form factor LU200 technology to allow the broadcaster to operate live from anywhere in the city.
Flemming Anderson, Head of Technical Services, said: "We can now broadcast without cables so easily. We simply turn on the LiveU technology – which is so easy for the user in the field – and it just works. We use it for our news output several times a week."
Ronen Artman, VP Marketing, LiveU, said: "It's simply brilliant to see our solutions being used in such beautiful, remote places. As we have said before, the stability, ease-of-use and cost-effectiveness of our technology is fundamental to our success and we're very glad to see that being recognised. High quality live content shouldn't just be the preserve of major broadcasters or news organisations."
Image: LiveU's LU500 backpack used in the Faroe Islands by KFV.
www.liveu.tv
(JP/MH)
Top Related Stories
Click here for the latest broadcast news stories.