Broadcast News
19/01/2016
PacTV, Hostworks Announce Partnership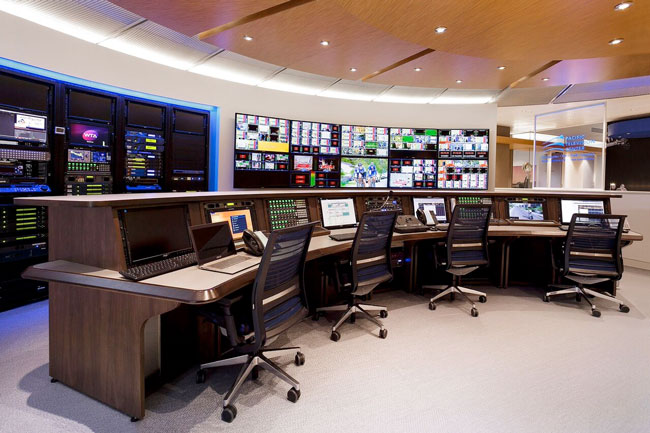 Pacific Television Centre (PacTV) and Hostworks have announced a new global collaboration agreement.
The partnership will see two service-based organisations – which are located on opposite sides of the earth – focus on different aspects of content management. It is said to be the world's first joint content streaming and management service to the global marketplace, which will help increase uptake and consumption of video content on mobile devices and tablets, from broadcast sports highlights to new bulletins.
Will Berryman, CEO at Hostworks, said: "This partnership is about taking Hostworks' software infrastructure and utilizing the skills of our in-house team in collaboration with PacTV's global service offering and international reputation to become the one stop shop for content acquisition – across all channels of consumption, especially mobile.
"Allowing accessibility to the breath of international content available; whether it be live or on demand theoretically is now made possible by simply launching a custom built application from any device. Now that The Foundry is internationally deployable through a global public cloud environment, it is the perfect time for Hostworks and PacTV to partner and deliver a world-class video solution based on a unified approach to quality of service by both organizations."
Under the agreement, Hostworks will place high-definition video source encoders on site at two key PacTV facilities in London and Los Angeles. The infrastructure will enable transmission signals to be ingested and encoded through Hostworks' own content delivery network (CDN).
Meanwhile, customers of Hostworks in Australia and further afield will receive access to PacTV's international video network, which includes live coverage of sporting and music events, and news from anywhere in the world in a range of formats that can be accessed on multiple devices.
Similarly, PacTV's customers will be able to broadcast their content beyond traditional, mainstream distribution platforms, ensuring it is available to any consumer anywhere, and on any platform.
"PacTV has maintained its excellent reputation on managing broadcast content. The challenge has been extending our content to mobile devices or tablets, while retaining the high quality our clients demand. Partnering with Hostworks allows us to unify our two independent offerings and deliver customers a solid, quality-controlled, defined solution for broadcasting to both TV and mobile," said Nick Castaneda, VP of Development Pacific Television Center.
www.hostworks.com.au
www.pactv.com
(JP/MH)
Top Related Stories
Click here for the latest broadcast news stories.